The Director General/CEO, National Biosafety Management Agency (NBMA), Dr Rufus Ebegba, has assured Nigerians that the Agency will continue to ensure that any genetically-modified organisms (GMOs) allowed into the country will pose no threat to human health or the environment.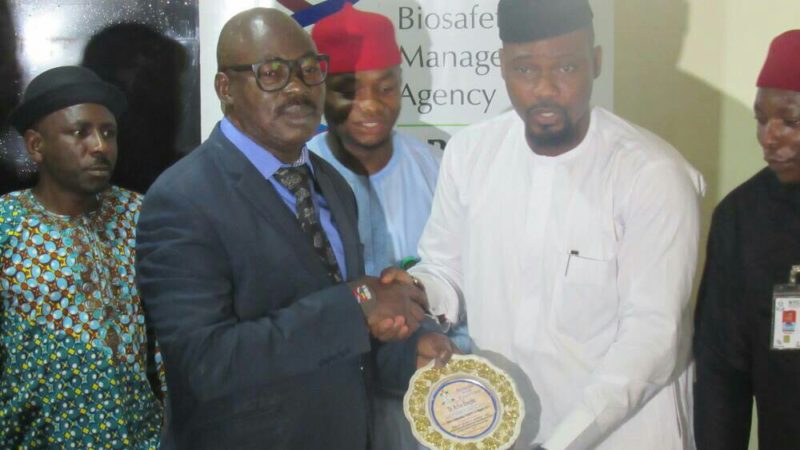 Dr Ebegba, who said this while receiving an award bestowed on him by the National Youth Council of Nigeria in Abuja on Wednesday, September 19 2017, urged Nigerians to trust the federal government to safeguard their health and the environment from potential adverse impacts of modern biotechnology.
According to him, NBMA was established by government to ensure safety in the application of modern biotechnology and the use of its products, adding that the future and wellbeing of Nigerians are paramount to the government.
"The present administration sees the need for the youths to be gainfully employed that is why most of the staff of the Agency are youths. This is a deliberate attempt to ensure that the youths are empowered," he said.
He urged them to shun violence and work together for the unity of the nation, noting that the youths are key to the development of the nation.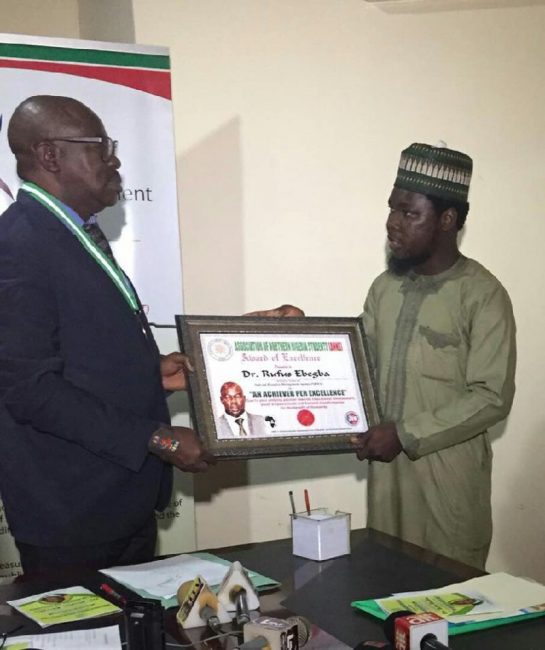 While presenting the award, the President of the National Youth Council of Nigeria who was represented by his Chief of Staff, Ugwumba Kelechi, commended the DG/CEO for his outstanding leadership in ensuring that the Agency is up and doing in the regulation of modern biotechnology and its products.
Also on Wednesday, the Association of Northern Nigerian Students (ANNS) presented an award of excellence to Dr Ebegba for his outstanding service to humanity.
Comrade Haruna Hamza, the president of the ANNS, while presenting the award, said the award was well deserved, adding that the DG is an ambassador of peace and urged him not to rest on his strides as the Northern students who are over 18 million in number are in support of his activities on GMOs regulation in the country.
The DG/CEO thanked both bodies and pledged to keep up the standard of the Agency for the good of the country.