The Nigerian Bottling Company (NBC) has restated its commitment to environmental sustainability through various initiatives to stop waste pollution in the country.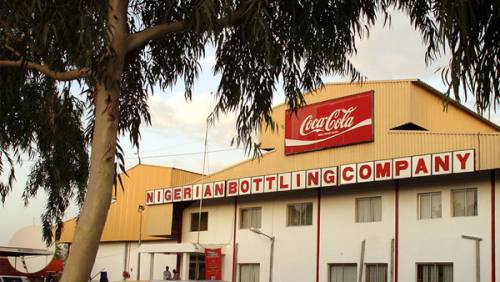 Mrs Sade Morgan, Legal, Public Affairs and Communications Director, NBC, made the pledge at a media parley on Saturday, June 30, 2018 in Lagos.
According to her, NBC is developing new initiatives to drive sustainability in its operations to reduce its environmental impact to advance sustainable development.
She noted that the world was confronted with packaging challenge and NBC had a responsibility help to proffer solutions to the problem.
"As a responsible corporate organisation, we are aware of the dangers plastic pose to our environment, so we have put in place measures to ensure we protect the environment from pollution," she said.
According to her, NBC with its partner, Coca Cola Nigeria Limited, would collaborate with other social enterprises, for collection and recovery of post-consumer packaging materials (PET bottles), as part of its extended producer responsibility initiative.
Ms Ifeoma Okoye, Public Affairs Manager (Lagos & West), NBC, said the company entered into partnership with Wecyclers, a company that promotes environmental sustainability and community health through convenient recycling services.
"The company will not only collect and recycle our used PET bottles but also other ones to ensure that they do not clog our drainage and environment," she said.
Okoye said Coca-Cola in 2005 established a recovery and buyback scheme for PET bottles with a private investor, Alkem Nigeria Limited, and the bottles were recycled into synthetic fibre.
She also said the company in 2012, reached out to other leading beverage companies to form a voluntary group comprising Coca-Cola, NBC, Nestle, Nigerian Breweries and Seven-Up Bottling Company.
According to her, the group became the nucleus of the Food & Beverage Recycling Alliance (FBRA) that served as the Producer Responsibility Organisation (PRO) for the food and beverage sector.
Okoye said through FBRA's mission, the industry has been able to recover and recycle food and beverage packaging waste, created a sustainable recycling economy, employment, innovation and wealth creation.
She said NBC would continue to partner with various state governments to evolve programmes and actions that would assist to reduce plastic pollution in the country.
By Oluwafunke Ishola