The Director General/CEO, National Biosafety Management Agency (NBMA), Dr Rufus Ebegba, has said that Nigeria's quest for economic diversification must be hinged on safe technologies.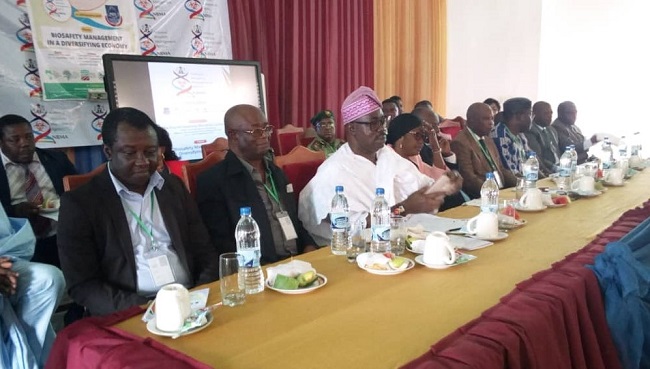 Ebegba made the submission on Wednesday, September 12, 2018 at the opening of the 4th National Biosafety Conference, hosted by the Ambrose Alli University, Ekpoma, Edo State. According to him, the nation needs a combination of tools, processes and safe technologies, albeit in a complementary way, to provide a form of economic diversification, which would bring with it a new set of skills thereby expanding job opportunities.
He said that the opportunities in the adoption of safe technologies are endless and their borders seamless. This, he noted, is however determined by the strength of its regulation which in turn determines its safety.
"The presence of National Biosafety Management Act 2015 and the National Biosafety Management Agency are assuring enough. This is therefore not the time to get bogged down with fears, inconsistencies or lethargy. Nigeria cannot afford to stand aloof or left behind in this fast-growing world.
"This is where modern biotechnology comes in and hence Biosafety. This conference is expected to enable scientists, line-government institutions, NGOs and other stakeholders, within and outside the country, to cross- fertilize ideas which foster holistic biosafety management in Nigeria. The outcome would assist in the strengthening of our national biosafety system in its contribution to the diversification of the Nigerian economy.
The NBMA Director General said that this year's conference is designed with sub-themes carved out to discuss specific areas of Biosafety Management in a diversifying economy and how they relate to pertinent socio-economic issues and economic sustainability.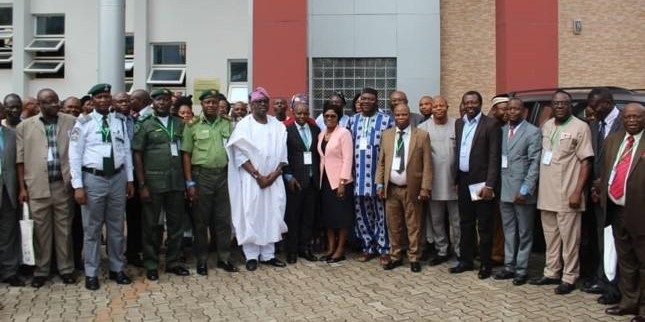 He said that the NBMA Act 2015 remained the only safety valve for the adoption of modern biotechnology and the deployment and use of GMOs for socio-economic development in Nigeria.
According to him, the Act seeks, among other aims, to provide derived benefits from safe modern biotechnology under a legal framework for economic growth, improved agriculture, job and wealth creation, industrial growth and a sustainable environment.
Other aims include to minimise risks to human health, harness the potentials of modern biotechnology, guard against any socio-economic consequences, give confidence in the practice of modern biotechnology, use and handling of GMOs and GM products, and reaffirm Nigeria's commitment to the principles of International Agreements and Treaties to the Convention on Biological Diversity (CBD) and Cartagena Protocol on Biosafety (CPB).
Dr Ebegba noted that the Act would not only allow proper regulation for imported GM products but ensure that Nigeria will not be a dumping ground for GMOs and products.
Dr Mathew Dore, Country Coordinator, Programme for Biosafety Systems (PBS), during his opening remarks said that issues of biosafety were gaining prime attention in the country following the victory of NBMA over anti-GMOs crusaders.
He charged scientists and stakeholders attending the conference to articulate their voices in strong support of the technology as its potentials to provide solution to the food crisis and challenges faced by farmers is no longer in doubt.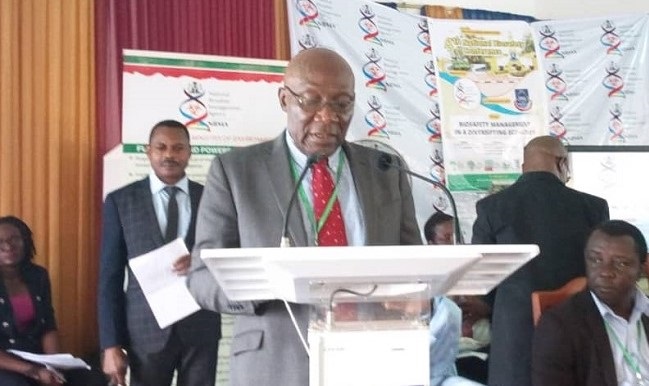 In a keynote address, the Vice-Chancellor, Ambrose Ali University, Prof Ignatius A. Onimawo, said that as the nation continues to search for solutions to hunger, the ability of genetically modified crops to produce more than their conventional counterparts is not in doubt.
He said that the nation must rely on science for evidence inspite of the controversies surroundings the adoption of GMOs in the agricultural sector. "The technology has been tested over the years and we are still yet to find verifiable fact or evidence of its harm to environment or human health," he said.
In a goodwill message, Prof. Benjamin Ubi, who is President, Biotechnology Society of Nigeria (BSN), opined that the Bt cotton recent approval for commercial release would ensure the revival of the hitherto moribund textile industry "in efforts towards diversifying the economy via the mass cultivation of this superior cotton type possessing inherent resistance in Nigeria".
His words: "The success story of biosafety in Nigeria with particular reference to the upturned court case and approval of Bt cotton for commercial release stemmed from the courageous efforts of NBMA in galvanising all the stakeholders to provide a strong scientific voice to convincingly enlighten the general public of the accuable benefits of modern biotechnology and the safety of its products after their certification by the NBMA which is the competent authority on biosafety in Nigeria."
Ubi, a Professor of Plant Breeding & Biotechnology at the Ebonyi State University in Abakaliki, went further: "The years ahead will need even more robust activities as we continue to enlighten the decision makers and members of the general public who may still be sceptical (or even apprehensive) about biosafety. And we hope that other products needed for food and nutrition security (such as Bt cowpea and biofortified sorghum) will come on board as soon as possible with their economic impact so glaring for all to see and believe.
"AS earlier indicated, GMOs should be seen beyond GM foods/crops alone but considered on a case-by-case basis including GM feed, GM feedstock / GM algae for biofuels, GM microorganisms for bioremediation and improved fermentation technology, GM mosquitoes for possible control of zika disease and malaria and GM animals, among others, in line with the national biosafety regulatory framework."
Chairperson, NGO Coalition working with the Federal Ministry of the Environment, Chike Chikwendu, described the conference theme as apt because, according to him, science and technology have since been used by crop developers and industry practitioners in boosting globsl food supply and as such to diversify Nigeria's economy requires investments in sustainable and safe agricultural practices.
"So, Nigeria's agriculture cannot continue to rely on the current self-sustenance agriculture," he stated, adding:
"One of the things that could propel agricultural productivity is biotechnology. Introducing vast modern agricultural methods with high productivity would effectively guarantee our food security while exporting surpluses could earn us foreign exchange. As a food insecure nation, the Nigerian CSO community, as critical stakeholders, is in support of policy measures that will ensure modern biotechnology applications in the diversification of Nigeria's economy under a sound biosafety regulatory framework."
Edo State Commissioner for Agriculture and Natural Resources, Mr. Monday Osaigbovo, disclosed that in the realisation of the fact that biotechnology has become a quintessential part of the nation's development efforts that the state government established a School of Biotechnology and Forestry to be in Uromi as part of the restructures Edo State College of Agriculture and Natural Resources.
"Expectedly, the school will train middle manpower to harness our agricultural resources and implement our agricultural programmes," he said, adding that the ministry upholds the protocol on strict adherence to rational pesticide and additives use by farmers, and ensuring that pesticide residues in crops and additives in livestock are kept at the prescribed levels.
On regulations and facilitation, Osaigbovo called on the NBMA to look into areas such as GMO labelling, environmental release and movement of genetically engineered crops, and establishment of state offices of the NBMA.
The two-day conference, which has "Biosafety management in diversified economy" as its theme, attracted over 300 participants from universities, research institutions, government agencies, private sector operators and civil society groups.