A new landmark global agreement has resulted in a fishing ban in the Arctic Ocean.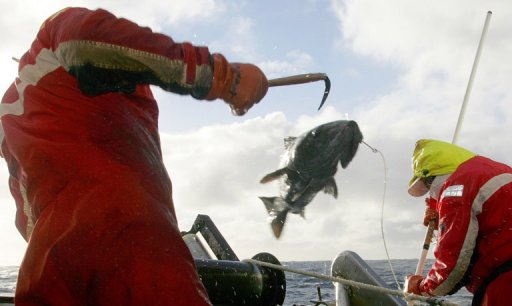 The European Union, Canada, the People's Republic of China, Denmark, Iceland, Japan, the Republic of Korea, Norway, the Russian Federation and the United States on Thursday, October 4, 2018 agreed to the deal. Collectively, they make up 75 per cent of global GDP.
The agreement, signed in Greenland, states that commercial fishing in the high seas portion of the Central Arctic Ocean will be banned, until scientists can confirm that it can be done sustainably.
The agreement will enter into force when all 10 Parties have ratified the agreement.
Karmenu Vella, Commissioner for the Environment, Maritime Affairs and Fisheries, said: "This historic agreement was only possible thanks to the strong commitment and leadership shown by all Parties. It shows what multilateralism can achieve, when there is a strong sense of common purpose."
The Artic region is warming at almost three times the global average rate, this causes a change in the size and distribution of fish stocks. In turn, the Arctic high seas could become more attractive to commercial fisheries in the medium to long term.
Karmenu Vella added: "Protection of the Arctic was a significant gap in international ocean governance. Today, we have all committed to safeguarding this fragile marine ecosystem for future generations. I call upon all Parties to swiftly proceed to the ratification of this important agreement."
This agreement is said to be the first step in ensuring that future fishing is carried out sustainably.
In mid-September the United Nations concluded its first session on creating an intergovernmental legally binding treaty to protect marine biodiversity in ocean waters. The second session is scheduled for March 2019.
Recently, the UK government has announced its support to protect 30 per cent of global oceans in a bid to protect marine life.
Courtesy: Climate Action