The newly inaugurated Nigeria National Parks Service board members on Monday, March 12, 2018 pledged to ensure best international service delivery at all parks across the country.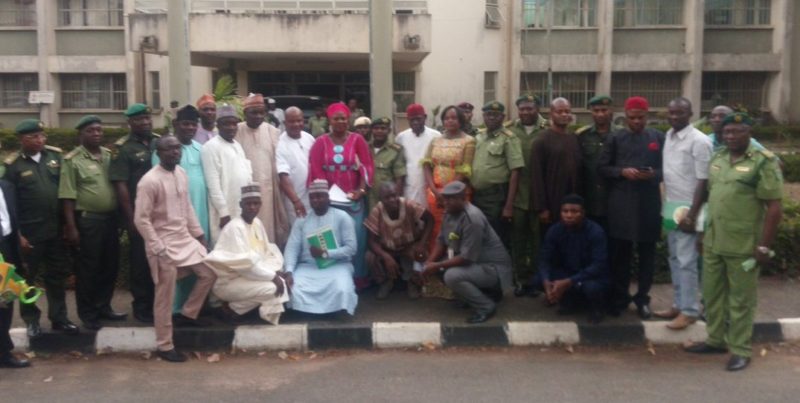 The board chairman of the Parks Service, Chief Ben Nwaobasi, gave the assurance while briefing newsmen at the parks headquarters in Abuja.
After a closed door meeting with Alhaji Ibrahim Goni, the Conservator-General of the Parks Service, Nwaobasi said the board got a comprehensive briefing on the Parks Service.
"The brief is very good; members of the board will study it and come up with recommendations to the problems outlined in the brief.
"We are happy that the Conservator-General, his team has done very well, and in the cause of the brief we all agreed to show love and commitment to the job.
"We are going to make better adjustments and make sure that we put our foot prints here so that other people coming will know that we have done well.''
He said that the agenda of the board was to work tenaciously to support some good impressions at the Parks Service and as well tackled the challenges outlined.
"It's good to have challenges but what is important is that we are equal to the task, and we have seen the achievements so far and we are going to encourage them to achieve more.
"We will have a close working relationship to ensure guidance on application of Public Service Rules and Regulations to help us improve service delivery to boost revenue generation potential.
"We will also ensure that we leave the place better than we met it,'' he assured.
Goni in an interview with the News Agency of Nigeria (NAN), said the service would be repositioned for international best service delivery to boost its revenue generation potential.
He said that since one of the roles of the Parks Service was to protect the environment and indigenous genetic resources, it would be upgraded to an international standard to enable it to attract more tourists.
"The Parks Service plays significant roles in science, research and educational development, especially in agriculture, medicine, psychology and spiritualism.
"The nation in essence should pay more attention to the protection and conservation of its ecosystem,'' he said.
Goni said that the Parks Service was being overhauled in the areas of capacity building, infrastructure development, research and development, among others.
He, therefore, called for the support and collaboration of other agencies and the private sector in efforts to make the National Parks among the best in the world.
By Ebere Agozie