The Nigeria National Park Service says it is working tirelessly to strengthen and equip its officers for effective park patrols.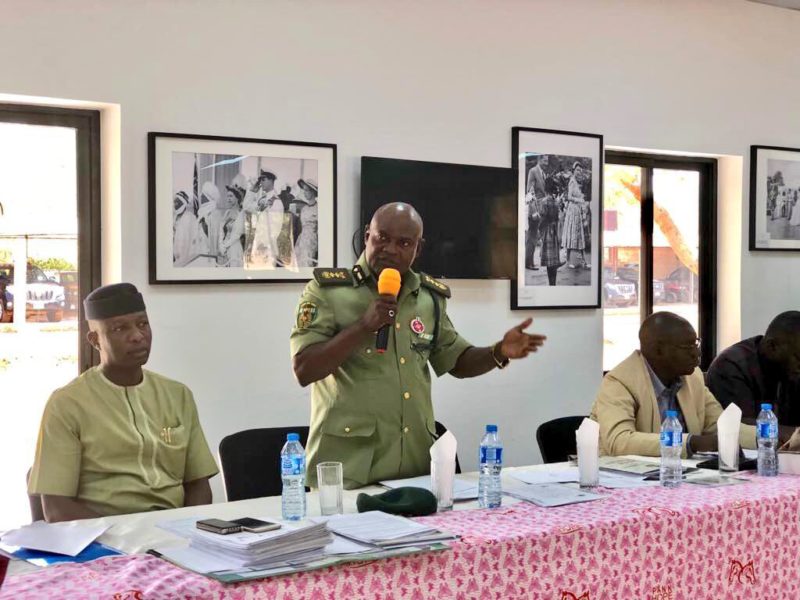 Alhaji Ibrahim Goni, the Conservator-General of the service, made the disclosure in an interview with News Agency of Nigeria in Abuja on Wednesday, February 14, 2018.
Goni noted that the service had obsolete and low calibre firearms and ammunition and required, as an immediate measure, light arms and ammunition for effective park operations.
He said that the officers would undergo Para-military training to prepare and equip them with operational standards toward discharging their duties effectively.
''We are working in collaboration with the Nigerian Army, the Directorate of State Services (DSS) and the Nigeria Police Force in fighting insurgency, banditry and cattle rustling in the park.
''The officers are to be strengthened with advanced military training and in the handling of light arms and ammunition.
''This will help reduce the constant conflicts between the park staff and cattle grazers in the park as a result of the lack of designated cattle routes and functional grazing reserves, which had led to death of many staff and others getting maimed.''
Goni said that the service would continue to protect the parks from the people of the communities that are trespassing for farming and other human activities.
''These encroachments threaten the conservation of the parks, especially Cross River, Gashaka-Gumti and Kainji Lake National Parks,'' he said.
He said that the service would construct and rehabilitate rangers' barracks and access roads, for accommodation and safe custody of operational equipment.
''We will rehabilitate access roads to ease park surveillance and anti-poaching patrol to boost wildlife viewing, and enhance park monitoring and evaluation.
''The surveillance will help us to identify challenges and proffer solutions,'' he said.
He said that for Nigeria to achieve environmental sustainability, a firm alliance must be established among all stakeholders.
''These communities around our parks should know that our parks are deliberately reserved and conserved for specific reasons.
''Both nationally and internationally, specific areas are protected by the government for the benefit of the environment.
''No nation today is self-sufficient, however, the lower income countries must be helped to develop sustainable environments.''
Goni said that global and shared resources, especially the atmosphere, oceans and ecosystems, could only be managed on the basis of common purpose and resolve.
The conservator-general said that the service remained committed to achieving her mandate as enshrined in Act 46 Cap 65 Laws of the Federation of Nigeria (LFN) 2010 as amended.
By Ebere Agozie