As the annual day approaches for honouring Ghanaian farmers, one of Ghana's serial award winners in the farming business and the 2009 National Best Farmer is exceedingly excited. His excitement is not because he will be receiving another award at the national ceremony, which will take place in Tamale, Northern region, on Friday December 7, 2018.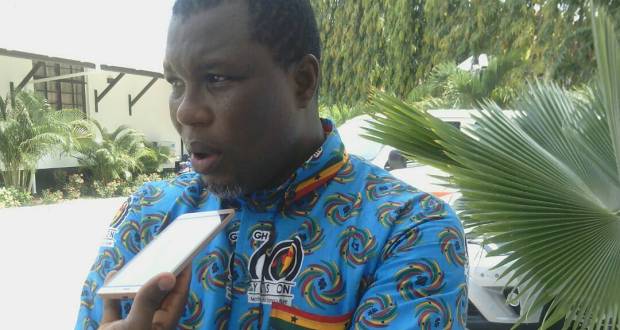 Davis Narh Korboe, popularly known as "Farmer Davis", says his excitement has to do with the fact that this year's celebration takes place at a time when various initiatives have been packaged to "boost the farming business and enhance the lot of Ghanaian farmers, especially small-scale farmers." He acknowledged that initiatives including Planting for Food and Jobs, Planting for Export and Rural Development, and One District One Warehouse "are all very good with the intent of promoting and sustaining farming as the corner stone of our national food security."
However, Farmer Davis, who is also the Chairman of National Farmers and Fishermen Award Winners Association, wants to see the celebration of this year's Farmers Day going beyond presenting handsome award packages to farmers. "This year's celebration should demonstrate a commitment towards implementing the farmer targeted initiatives in ways that will have great impact on the agribusiness community in Ghana," he stated in an interview in Accra.
Shedding more light on how these initiatives could actually improve farming in the country, he said seed production was one issue that should be critically looked at. Farmer Davis was glad that the issue of seed is the number one of the five pillars that the Planting for Food and Jobs initiative seeks to address to ensure its successfully implementation.
According to the project document, the objectives of the seed pillar are "to increase the availability of quality seeds of improved varieties, allow the beneficiaries to be able to access and use these seeds, and improve their production in both qualitative and quantitative terms." The desired outcomes include "increase in crop productivity, improved marketability of farm outputs and increased food availability in the country."
This is to be done by "catalysing market-led production of adequate quantities of quality seeds by private enterprises, certified seed companies and agro dealers, and facilitate timely distribution of the certified seeds at subsidised prices through public and private outlets to the targeted beneficiaries."
On how best to make the seed industry more productive, Farmer Davis urged government to focus on empowering and promoting the local seed industry to produce affordable, but quality seeds. Aside that, he believes "it is high time government also focuses on strengthening commercial farmers to drive industrialisation." He said "currently, there is too much focus on small scale farmers to the neglect of large scale or commercial farmers who can bring efficiencies into the farming business. But both group of farmers should be the target of government incentives such as subsidised fertilisers."
Farmer Davis further commented on the theme for the celebration, which is "Agriculture: Moving Ghana beyond Aid", saying, the proposed Ghana Incentive Based Risk Sharing System for Agricultural Lending (GIRSAL) can move the sector forward. He explained that GIRSAL is hosted by the Bank of Ghana and is expected to come into force possibly before the end of the year. It is a financial programme designed to boost agricultural lending and supposed to mitigate sector risk as well as compel banks to lend to agriculture at a lower rate.
Farmer Davis proposed the setting up of an Agricultural Development Fund to support the scheme with a single digit interest rate and added that "let's get this right by including all the actors in all the activities since agriculture is a big changer."
So, as Ghana celebrates another Farmers Day, Farmer Davis says he is looking forward "in the next two years to a vibrant agricultural sector fully mechanised and supported by biotechnology." He is of the view that biotechnology can enhance agricultural production by addressing farming related problems especially pests and diseases that affect cultivation and yields, and which normal conventional methods has not been able to solve.
Dr. Richard Ampadu Ameyaw, a Senior Scientist and Head of the Agriculture, Medicine and Environment at the Science Technology Policy Research Institute (STEPRI) of the Council for Scientific and Industrial Research (CSIR), also commented on the Planting for Food and Jobs project. He applauded government's focus under the project to digitise agriculture through E-Agriculture, which is the project's fifth pillar.
This pillar will, among other things, integrate and strengthen a state-of-art information and communication technology (ICT) platform with the other programme pillars and processes as well as government agencies and private service providers to provide inputs and services to farmers and other stakeholders.
Dr. Ameyaw suggested that the focus of this pillar should be extended to cover irrigation agriculture, which has become necessary due to climate change impacts. He explained that "this will involve a system of automatic irritable farms," adding that "the success of India's green revolution was based such a system."
This year's National Farmers Day celebration is the 34th since the Day was instituted in 1985 by the then government of President Jerry John Rawlings, to recognise the vital role farmers and fishers play in the economy, especially following the bad agricultural years of 1982 and 1983. The day is celebrated to motivate farmers to produce more. The first National Farmers' Day was celebrated in 1986, at Osino in the Eastern Region.
By Ama Kudom-Agyemang