Thomas Kuhn was the first scientist to use the term paradigm shift in his influential book titled, "The Structure of Scientific Revolutions" in 1962. He opined that "a successive transition from one paradigm to another via revolution is the usual development of mature science." Kuhn maintained that, as paradigm shifts via revolution, multiple prosperity and some anomalies come with it. It is clearly evident that the continuous drop in oil price by more than 40% since June 2014 when it was $115 a barrel, which now is below $70, after five years of stability is deterring Nigeria government from coping with spending commitment and thereby increasing government borrowing both home and abroad.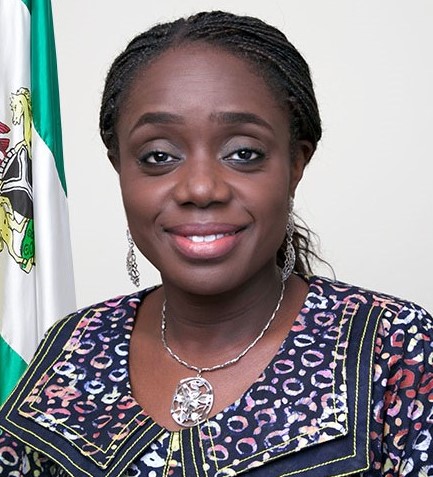 Though crude oil has contributed immensely to Nigeria's revenue since its discovery at Oloibiri in 1956, research has shown that, for a nation to attain the pinnacle of her success, its economy has to be diversified. Diversification does not come in a vacuum; sustainable development of other sectors of the economy cannot be achieved if we continue to romance the current mono product economy. As we all know that diversification will birth solid economic growth and this in turn will bring about a lot of prosperities for the nation; we should also not forget the fact that every paradigm shift comes with its own anomalies. That is the reason why this essay seeks to explicitly analyse the successes and challenges that come with diversification.
Foremost, it is germane to state clearly that one of the goods that come with diversification is improved human resource management. Due to the inability of the oil sector to employ a large number of our talented graduates, they tend to find succor in seeking greener pasture in advanced countries of the world at the detriment of our nation's development. The development of other sectors of the economy will give room for efficient human resource management and this will also help identify and trap best brains that will catapult the nation to the brim of her success.
Unemployment will be a thing of the past if we can shift paradigm from a mono economy to a diversified one. The oil sector could only employ limited number of the population and worst still, only experts, leaving the rest to wander in disarray. History has shown that the agrarian economy of the 1960s employed 70% of the Nigerian population. So, there is no doubt in our mind that unemployment in Nigeria will be reduced significantly if the economy is diversified. Also, crime in its various forms such as kidnapping, robbery, scamming, and forgery will be reduced to nadir as these sectors will meaningfully engage the teaming population.
Furthermore, economic growth and development will be achieved. Economic growth according to Wikipedia, brings about increase in a country's real level of national output which can be caused by an increase in the quality and quantity of resources and improvement in technology, that is, the growth of Gross Domestic Product (GDP) to population. Economic growth usually gives way for economic development, which in turn helps to ensure maximum quality of life through availability of social and infrastructural facilities such as pipe-borne water, uninterrupted power supply, improved healthcare delivery, and good road network among others.
There will be an increase in foreign exchange earnings through exportation of commodities that outsourced importation. The development of other sectors will strengthen our local markets and thereby helping our currency to appreciate over others. Most of the products consumed in the country will be locally made and this will help put a stop to excess importation of finished product. There is, however, a need to encourage Nigerians to patronize made in Nigeria products so as to grow Nigeria. Naira will only appreciate if local production and consumption are greatly encouraged.
In continuation, paradigm shift from a mono economy to a diversified economy will bring about an effective and efficient use of resources. Most of the raw materials needed by manufacturing industries to better the lives of the people are available in abundant in Nigeria. Tapping from these abounding resources will not only bring about increase in the country's income per head, that is, per capita income but will help put a stop to unending importation of goods and services that has crippled our development as a nation. Extractive industries no doubt will have enough raw materials to tap from.
The diversification of other sectors will help boost foreign investment thereby motivating foreign investors to invest their capital heavily in domestic companies or other domestic assets. However, local industries will have access to necessary resources needed both in cash and kind to increase production and at the same time produce quality goods and services.
More so, we should not forget the fact that Kuhn maintained that there are anomalies for all paradigm, which the Nigerian economic revolution (diversification) may not be an exception. Some of the challenges that may come with diversification of the Nigerian economy include; challenge of inclusion, corruption, sustainability, environmental quality, educational training and management system among others.
A challenge of inclusion, however, is an international concept addressing how we can involve the grassroots in developmental plans without making them poorer. Thus, if diversification is not well managed, the only people that would largely benefits from it would be the upper and middle class. One of the reasons why policies failed in the past are because we use the top-bottom approach instead of bottom-up approach to solve problems rather than consulting them to know what they truly want. The fear now is that such act may continue.
In addition, corruption is the bane of every society. The reason why the mono product economy failed to be the answer to solving the puzzle facing us as a nation is because corruption has eaten deep into the fabrics of this nation and if we fail to kill corruption, corruption will one day kill us and render the diversification of the economy useless. If this problem is not addressed, some cabals will still be looting the country's treasury which may in turn affect the success of the economic revolution.
It is certain that environmental quality will be threatened. Extractive industries have high capacity of degrading the environment. Environmental degradation ranging from oil spillage, indiscriminate felling of trees, air and water pollution will be on the rise and this will be deleterious to the environment, aquatic and man's health.
As if that is not enough, it is worrisome that the system of education cages graduates without giving them the opportunity of thinking outside the box. We might need to start outsourcing experts from outside the country to establish and manage these sectors, increasing the competition for job amongst our youth. Sustainability is also an important factor that must be looked into. How do we sustain the projects such that we don't leave diversification again to concentrate on a particular field? How do we ensure that the sectors selected would be sustainably managed such that it lasts generations? These are issues that must be well addressed if we are to get it right.
We should not forget that management system borders most of the challenges. We have not proven a good track record of management in Nigeria. How do we make sure the systems to be created are not just running but have limited negative trends on the people and the country at large?
In conclusion, it is apparent that the exploration and exploitation of crude oil resources brings more anomalies to us than blessing. As such, diversification from such sector via revolution to other sectors of the economy to achieve more economic prosperity must be ascertained. Even if some challenges that can easily be dealt with will be experienced as stated by Kuhn, we must not underestimate the unending prosperities that come with it. That is why Professor Wole Soyinka submits that "I am convinced that Nigeria would have been a more highly developed country without the oil. I wished we'd never smelled the fumes of petroleum." God bless the Federal Republic of Nigeria.
By Alabede Surajdeen (environmentalist and political commentator; alabedekayode@gmail.com; @BabsSuraj)