The United Nations General Assembly designated June 5 as World Environment Day since 1972 resulting from discussions on the integration of human interactions and the environment. This day marked the opening of the United Nations (UN) Conference on the Human Environment which was held in Stockholm, Sweden.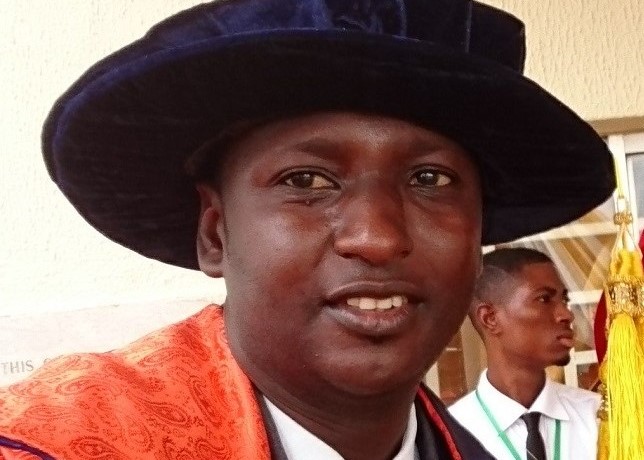 This also led to the establishment of United Nations Environment Programme (UNEP) in Nairobi, Kenya. The essence of this day is to educate people about the threats to the environment and encourage them to strike a balance between development and environment.
Therefore, this UN principal vehicle for encouraging worldwide awareness and action for the environment is very vital platform for promoting progress on the environmental dimensions of the Sustainable Development Goals towards championing environmental causes by corporate bodies, non-governmental organizations, communities, governments and celebrities from across the world.
The theme for World Environment Day 2021 is "Ecosystem Restoration" and will see the launch of the UN Decade on Ecosystem Restoration. Ecosystem restoration can take many forms: growing trees, greening cities, re-wilding gardens, changing diets or cleaning up rivers and coasts. This is the generation that can make peace with nature towards restoring ecosystem.
World Environment Day has been a major campaign for environmental issues ranging from marine pollution, human overgrowth, and raising awareness about global warming, sustainable consumption, and wildlife crime among others. This day can also be celebrated in unique ways such as through tree planting campaigns, awareness programme in schools and on social media platforms, sensitization programme in churches and mosques as well as distribution of flyers in public places on the importance of the day.
So, I am encouraging each and every one of us today to accelerate, amplify and engage people, communities and even the governments to take action on critical environmental challenges facing the planet so that we can preserve and restore ecosystem and in return, the ecosystem will provide us with its services which include food availability, water supply, fresh air among others.
However, do you know that current negative trends in biodiversity and ecosystems are projected to undermine progress towards 80% of the assessed targets of the Sustainable Development Goals related to poverty, hunger, health, sustainable consumption and production, water, cities, climate, oceans and land? So we are in crisis and we need to do something very quick as the foods we eat, the air we breathe, the water we drink and the climate that makes our planet habitable all come from nature.
And the rate at which human activities are destroying the ecosystem through deforestation, bush burning, construction activities including mining, intensified agriculture, and encroachment of wildlife habitats will continue to destroy the entire universe and/or exceed the Earth carrying capacity, thus, it will be beyond the limit of nature and thus biodiversity loss will have severe implications for humanity, including the collapse of food and health systems.
Research has shown that about 75% of all emerging infectious diseases in humans are transmitted to people by animals just as what the world today is suspecting the COVID-19 pandemic is also through animal to human contact. Therefore, destroying the ecosystem that support human life is like we are destroying the web of life. Now, you can see the importance of celebrating the World Environment Day yearly as to encourage worldwide awareness and action for the protection of the environment.
So from now on, we all need to put in our diaries as a reminder for the celebration of World Environment Day on June 5 of every year and it should also be an important day for us if we care for the planet earth. This day was designated to helps raise worldwide awareness of the threats to our environment and to ensure environmental problems are tackled from the grass root level. This day could be the day to start changing our lifestyle so as to reduce our carbon footprint.
Therefore, please play your part by planting a tree within your immediate surrounding so that all of us can connect with nature, and also, urge everyone in your neighbourhood to stay outdoors and enjoy the breath of fresh air and appreciate its beauty and to think about how we are part of nature and how intimately we depend on it.
United for Environment, for better tomorrow!!!
Professor Nasiru Medugu Idris (Nasiru@nsuk.edu.ng) is Dean, Faculty of Environmental Science, Nasarawa State University, Keffi