Nasarawa State University, Keffi says it has embarked on the training of students on Environmental Impact Assessment (EIA) to enable them find lasting solution to environmental challenges facing the country.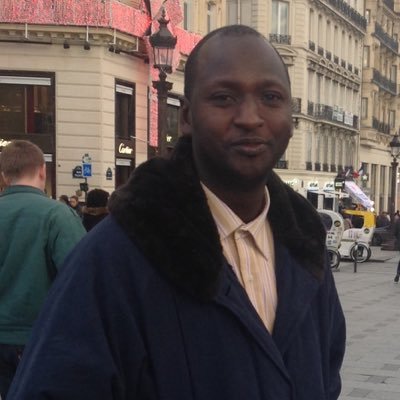 Prof. Nasiru Idris, Dean, Faculty of Environmental Sciences of the university, disclosed this in an interview with the News Agency of Nigeria (NAN) in Abuja on Wednesday, April 11, 2018.
He said students of the faculty were being trained also to ensure that proper environmental management was maintained.
According to Idris, the students are also being equipped to explore all aspects and methodologies of the environmental assessment process, for them to effectively analyse technical reports and oversee complex projects.
''We are training them to meet the needs of the present environmental standards without compromising the ability of future generations,'' he said.
''We train them to go out and prove themselves and help maintain the status and dignity of Nigerian cities and environment through environmental impact assessment plans.''
He said that the faculty would be working with willing stakeholders on Environmental Impact Assessment (EIA) as a tool for achieving sustainable development.
''The main objective of the EIA is to ensure that potential environmental impacts are foreseen at the appropriate stage of project design and addressed before any decision is taken on the project.
''We work with stakeholders to stipulate how we manage the impact and its benefits to the environment."
He urged stakeholders not to wait for government alone to handle environmental issues but partner to achieve the desired result.
''We do not need to wait for government so in our faculty, for instance we are not solely dependent on government for any of the programme in the seven departments in the faculty.
''If you look at the rest of the world today, advanced countries are deviating from seeing environmental issues as the primary responsibility of government, whereas, the issues are also private sector-driven."
He said called on environment stakeholders to work together with government with a view to finding solutions to environmental challenges.
''Most of the projects in the advanced nations are private sector-driven, essentially powered by donor agencies.
''If we wait for government, we will not make much progress because there are competing needs requiring the very limited resources available to it.
''Look at China, as an example; most of the projects being executed by its government are private sector-driven.
''Today, Abuja is deteriorating because its residents are waiting for government to do everything for them.
It is supposed to be a world class city being built on the "garden city movement concept" of Ebenezer Howard's design.
The garden city movement is a method of urban planning in which self-contained communities are surrounded by "greenbelts", containing proportionate areas of residences, industry, and agriculture.
The idea was initiated in 1898 by Sir Ebenezer Howard in the United Kingdom.
He called on Nigerians to think globally and act locally to tap into the potential that abounds in the nation and boost development.
''Nigeria can go places if we utilise our potential.
''We have the resources and if we synergise with government, we will take Nigeria to enviable heights.''
By Ebere Agozie