The Nigerian Academy of Science (NAS) and Vitafoam Nigeria Plc have agreed to maximise the benefits of science and increase the awareness of such benefits, in the hope that it will result in increased support for the development and application of science in the society.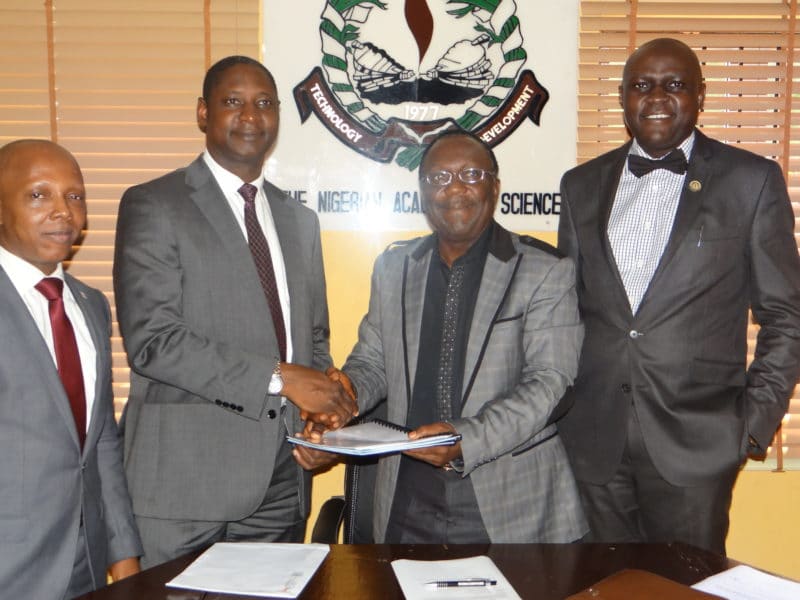 Courtesy of an agreement signed on Tuesday, July 10, 2018, both parties will partner over a period of three years to conduct periodic media roundtables and annual media awards. The roundtables and awards were reportedly instituted by the Academy to promote excellence in science and science-related journalism. This, NAS believes, is a crucial step in ensuring that public awareness and focus on science are increased through science reporting by the print, online and broadcast media.
"The Nigerian Academy of Science believes science reporting can be improved by holding media roundtables and awarding prizes to stimulate skills development and expertise among journalists. In this regard, media roundtables will be held regularly, and two science prizes will be awarded at an annual luncheon for science journalists. These would be for the science journalist of the year," Dr. Oladoyin Odubanjo, Executive Secretary of the NAS, submitted in a statement.
The agreement signing ceremony was held at the Academy's secretariat in Lagos. The team of Vitafoam Nigeria Plc, which was led by the Managing Director, Mr. Taiwo Adeniyi, includes the Group Head, Admin. & Legal Services, Mr. Lekan Sanni; General Manager, Vitapur Nig. Ltd, Mr. Yemi Mofikoya; and National Sales Manager, Mr. Dahiru Gambo. The President of the Nigerian Academy of Science, Professor Mosto Onuoha; and the Executive Secretary of the Academy, Dr. Oladoyin Odubanjo, were at hand to receive them at the secretariat.