Namibia and Mozambique have joined hands on a research project looking at how to apply indigenous knowledge in the management of infectious diseases like Tuberculosis, Malaria and Covid-19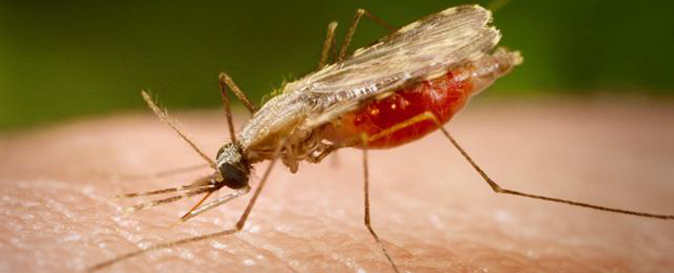 The National Commission on Science Research and Technology (NCSR) is collaborating with Mozambique on a research project on how to apply indigenous knowledge to deal with three infectious diseases in Mozambique's three provinces and in Zambezi region.
The project, entitled "Application of indigenous knowledge in the management of infectious diseases (malaria, Tuberculosis and Covid-19) in Manica and Tete provinces of Mozambique and in the Zambezi region of Namibia," was being implemented with funding from the Science Granting Council Initiative SGCI.
Globally, Covid-19 has negatively impacted on the economies of many countries due to travel restrictions and lockdowns. The Manager for Human Development, Science and Technology Promotion Division at NCSRT, Angelique Philander, said the project was funded through the second funding phase for the SGCI.
According to the projects documents provided to The Namibian yesterday, in Mozambique the project is being implemented by the University of Pungu, with the Dismalta dos Santos Fernando Miquitaio from the University's Fuculty of Agrarian and Biological Science as the project's principal investigator.
In Namibia, the project is being implemented by the University of Namibia with Dr Charwan Iwanette du Preez from the University's Multidiscplinary Research Centre as the project principal investigator.
The objectives of the project, according to the document t, is to identify and map out native medicinal plants used in phytotherapy for malaria, tuberculosis and Covid-19, to describe and develop methodologies for the preparation procedures and uses of native medicinal plants used in phytotherapy for infectious diseases based on indigenous knowledge in communities.
Other objectives were to promote collaboration opportunities between researchers and traditional healers and the industry and to develop herbal remedies for commercialisation. The Senior Programme Officer at NCRST,Luiza Ndapewa Mazarire told The Namibian yesterday that Namibia's part of the project was funded by the SGCI with N$715,878,00 while Mozambique was funded by the initiative with 2500,000 MT.
Mazarire explained that project is running from November 8, 2021, to February 28, 2023, but there have been some delays due to contract signing. "Mozambique started earlier," she said.
Tuberculosis and malaria are two of the common infectious diseases in resources-limited countries. To each disease, emergence if resistance to therapies has been a major challenge to disease control.
Tuberculosis is causes by a type of bacterium called Maycobacterium and it spreads when a person with active tuberculosis in their lungs, coughs or sneezes and someone lese inhales the expelled droplets.
SGCI is a five-year initiative which is being implemented in 15 Sub-Saharan African countries, including Namibia. It is aimed at strengthening capacities of Science Granting Council in the region such as Namibia's NCRST, in order to support research and evidence-bases policies that will contribute to economic and social development.
Established in 2013, NCRST's vision is to be a coordinating agency that facilitates the development of research, science and innovation towards socio-economic development for Namibia by 2022.
By Absalom Shigwedha