Organisers of the African Green Revolution Forum (AGRF) 2016 say the forum will advance policies and secure the investments that will ensure a better life for millions of Africa's farmers and families – 70% of the population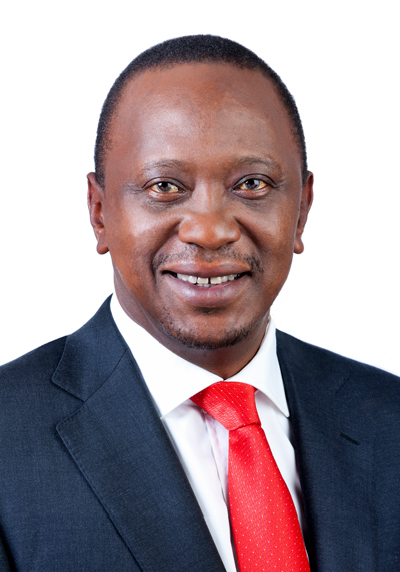 Today, across Africa, big things are happening on the millions of small family farms that are the continent's main source of food, employment, and income. Farmers are gaining more options in the seeds they plant, in the fertilizers they use, and in the markets available to purchase their produce.
So far, it's just a glimpse of success. This future can be our reality if all of us – farmers, businesses, governments, donors and civil society organisations – commit to act now and seize the moment; the time is ripe for an African agricultural renaissance.
To make these commitments, about 1500 leaders including African Heads of State and Government, Ministers, policy makers, farmers, private agribusiness firms, financial institutions, NGOs, civil society, scientists, and other stakeholders will gather in Nairobi, 5 – 9 September 2016, for the landmark African Green Revolution Forum (AGRF) 2016.
Hosted by Uhuru Kenyatta, the President of Kenya, AGRF 2016 will convene and connect critical stakeholders in the African agriculture landscape to make concrete commitments to advance the policies and secure the investments that will ensure a better life for millions of Africa's farmers and families – and realise the vision of the Sustainable Development Goals (SDGs).
Speaking at a press briefing in Nairobi to announce this year's Forum, Willy Bett, Kenya's Cabinet Secretary of Agriculture, Livestock and Fisheries expressed his country's pride in hosting this auspicious Forum. He emphasised the role of agriculture in driving the economic growth of Africa and in transforming the continent from a perpetual net importer of agricultural products to global player in the agricultural arena with a significant command of the global market.
"In Kenya, agriculture directly contributes about 30 per cent of the GDP and another 25 per cent indirectly and is a source of 75 per cent of industrial raw materials. It further accounts for 65 per cent of Kenya's total exports, and provides 18 per cent and 60 per cent of the formal and total employment respectively," said Bett.
In a region challenged by climate change, rapidly growing urban populations, and an urgent need for jobs, agriculture offers solutions, providing a clear path to food security and employment opportunities for all Africans.
Dr. Agnes Kalibata, President, Alliance for a Green Revolution in Africa (AGRA), noted that the upcoming Nairobi event marks a milestone moment over AGRA's 10-year history in which tangible transformation has been achieved at national levels and within the private and public sectors.
"We have seen through our collective efforts across the agriculture sector that there are innovations, institutions, programs, and policies that work. This gathering is our opportunity to come together to advance the policies and secure the investments that will enable farming families to lift themselves out of poverty by embracing farming as a business," said Dr. Kalibata. "It is up to all of us to come ready to build on this progress – quickly, efficiently, and at the speed and scale required to secure Africa's rise through an agricultural transformation."
Noting that the agricultural sector has a huge potential for private sector involvement, William Asiko, Executive Director at Grow Africa, observed, "Attracting greater private-sector investment to the agricultural sector – and ensuring that investment delivers benefits for farmers and small-to-medium-sized agribusinesses – requires focused collaboration from a range of stakeholders. Grow Africa's remit is to forge and strengthen that collaboration. AGRF, and the Grow Africa Investment Forum, which provides input to AGRF, are ideal platforms for bringing these stakeholders together for discussions focused on action-oriented outcomes."
This year's forum, themed: "Seize the Moment: Africa Rising through Agricultural Transformation", is expected to be the largest AGRF to date. The one-week event has been designed to showcase examples of transformation in agriculture in action and to promote efforts to drive and achieve scale and to foster accelerated impact.
Speaking at the press briefing, C. D. Glin, Associate Director for Rockefeller Foundation Africa Regional Office, said: "We are delighted to be part of this year's AGRF and for the opportunity to share lessons we have learned especially in our work to reduce post-harvest loss, which account for about 40 per cent of loss in agricultural produce in Africa."
Conceptualised with a "less is more" format, the Forum will promote optimal B2B engagement, big idea plenaries, interactive workshops and empirical knowledge sharing. In addition, there will be the inaugural launch of "The Africa Food Prize"- recognising an outstanding individual or institution that is leading the effort to change the reality of farming in Africa – from a struggle to survive to a business that thrives.
International state representatives, high level private sector and key thought leaders will also address the forum on panel discussions covering key issues on agriculture infrastructure, technology and mechanisation; capacity development, youth and women in agriculture; finance, markets, trade and domestic private sector; and inputs.
The AGRF is a platform for global and African leaders to develop actionable plans that will move African agriculture forward. Established in 2010, the Forum has emerged as Africa's leading "platform of agriculture platforms" that brings together a range of critical stakeholders in the African agriculture landscape including African heads of state, ministers, farmers, private agribusiness firms, financial institutions, NGOs, civil society, scientists, as well as international "development and technical partners" of Africa to discuss and develop concrete plans for achieving the green revolution in Africa.