National Agency for Food, Drug Administration and Control (NAFDAC) principal consultant, Emmanuel Osiegbu, has said that the agency has undertaken the process of testing all commercially packaged water in the country to make sure that they conform to the requisite standard for consumption.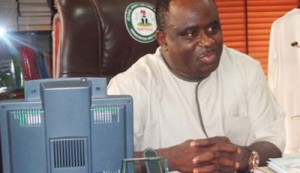 Addressing owners of water companies in Kaduna, northern Nigeria, Osiegbu said the agency cannot categorically say the percentage contribution of water to cancer, infant mortality and other water diseases because of lack of data.
"But from what we are seeing in the water that we have been analysing at least since we started this programme, we have seen lead and others and this are things that cause cancer and if you relate that with the high rate of cancer in the country. We are not saying water is the only cause of cancer but it is part of the things we have to take control.
"In terms of infant mortality if you go to the hospital every day you will see issues where diarrhoea, cholera and children are dying every day, so it is something that is related to water borne diseases and water. So the essence of this exercise is to exonerate the commercial packaged water so that people will know that the water that we produce is safe for human consumption.
On plans to tackle other sources of water, Osiegbu stated, "The agency has its own jurisdiction. But this is one area that the DG is looking into, we are starting with registered and commercial packaged water so that we can build up a data base and send the information to the National Assembly and say there is a problem let us look at it.
"Even with the water works we need the right equipment to conduct the analysis and that is what we want to see," he said.
By Ibrahim Mohammad, Kaduna