The National Agency for Food and Drug Administration and Control (NAFDAC) has sealed off seven shops and confiscated contraband food products worth millions of Naira in Kano.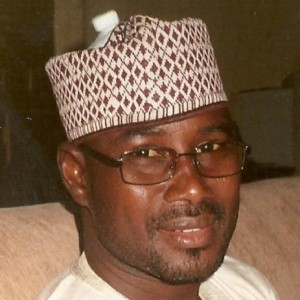 The NAFDAC Assistant Director (Enforcement), Mr Shaba Mohammed, disclosed this in Kano on Thursday in an interview with the News Agency of Nigeria (NAN).
NAN reports that six of the affected shops were located at the popular Singer Market, while the other shop was situated at Galadima area in Sabon Gari.
He explained that the operation was conducted on Tuesday to measure the level of compliance to regulation, particularly on food products.
"The items of interest in the operation are mainly sugar, flour, vegetable oil and macaroni or spaghetti which is contraband.
"In fact, we don't want to see any imported macaroni in Nigerian markets because they are contraband products,'' he said.
He expressed regret that the environment where the seized palm oil was being repackaged at one of the affected shops was completely unhygienic.
Mohammed said that this was unacceptable to the agency.
"The environment where these things were being done is very dirty and unhygienic that is why we sealed off the place.
"The vehicles being used to bring the palm oil are tankers for petroleum products and this is also unacceptable,'' he said.
He explained that some of the seized items would have to undergo test at the laboratory to ascertain the level of their quality before taking any further action on them.
Mohammed said the country had factories that had the capacity to meet the local demands of macaroni, hence the decision to ban its importation into the country.
He said that the agency would continue to carry out similar operations across the country so as to safeguard the public health.
"The mission and vision of the agency are to safeguard the public health,'' Mohammed said.
NAN reports that the operation, which was conducted under tight security, was led by the assistant director of the agency who came from Lagos. (NAN)