The National Biotechnology Development Agency (NABDA) says it is working on producing indigenous microorganisms that will be used to take care of local needs such as the production of yogurt and yeast for making  bio-ethanol.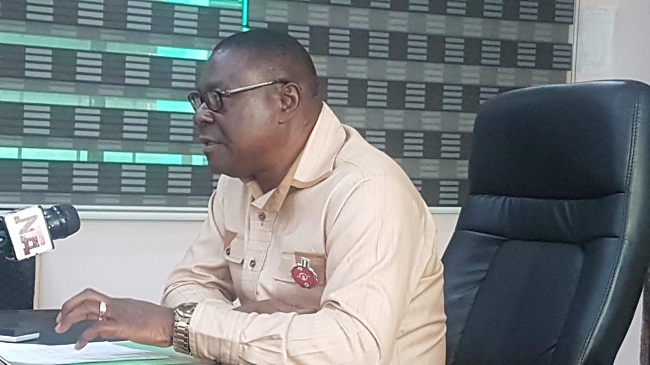 Mr Olukotun Debo, Assistant Director, Bioentrprenuership and Extension Services Department of the NABDA, disclosed this on Thursday, February 27, 2020 in Abuja during a one-day Group Hands-On Training Workshop for staffers.
Themed: "Advanced laboratory techniques in microbial preservation'', the workshop held at the premises of NABDA.
Debo said the purpose of the training was to enhance the knowledge of the staff members on how to preserve the microorganism they were working with.
"With knowledge on how to preserve the locally-produced microorganisms, the need shall therefore not arise where they would go back to the wild to collect as many times as needed,'' he said.
Debo added that, presently in Nigeria, the organisms used in producing yogurt are all imported.
He noted that in "starter culture production'',  which is obtaining bacteria from the environment, these organisms are called lactobacillus bulgaricus and streptococcus thermophilus.
According to him, the federal government had mandated NABDA to produce a local "strain" (type), which is an indigenous microorganism that shall take care of local needs.
Debo said, if possible, the locally-produced microorganisms shall be exported to neighbouring African countries.
"We are not only to produce our own micro organism, we have to stabilise them, make them viable and not let them to be contaminated,'' he said.
He disclosed that, in this way, other harmful microorganisms would not enter and they would be able to use it any time they needed or any time government decided to launch it into the market.
"We actually source the organisms from NuNu and other milk products since we are using it to ferment milk."
Debo also said that the second project they were working on was to produce yeast, "the yeast that is used to produce bio-ethanol which are also mostly imported''.
He said government had also given the agency the mandate to produce yeast, and not just ordinary yeast, but the one that could tolerate high temperature.