Director-General, National Biotechnology Development Agency (NABDA), Prof. Alex Akpa, says more awareness creation will help in disabusing the minds of people opposed to Genetic Modification (GM) of crops and agricultural technology.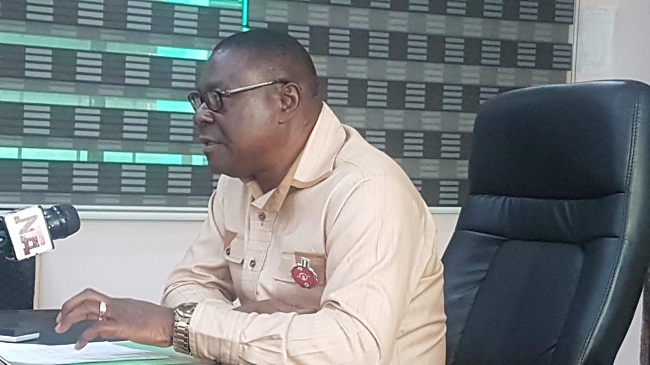 Akpa said this in an interview in Abuja on Monday, August 24, 2020 while reacting to the negative views of some people against the growing and consumption of genetically modified crops .
According to him, only proper understanding of how science works will erase the ignorance of many people who are unwilling to adopt the new agricultural technology.
The director-general said genetic modification of crops was aimed at boosting food production and guaranteeing food security in Nigeria.
He said genetic modification of crops was not an entirely new concept in agriculture and stiff opposition to its adoption was equally not a recent development.
"When chemical fertilisers were first developed, all sorts of stories were associated with it.
"They said it was going to cause cancer and other diseases and children consuming food grown with fertiliser would die.
"But all those talk and criticism turned out to be untrue and after so many years chemical fertilisers are still in use and they have not led to all that,'' Akpa said.
He maintained that the criticisms against genetically modified crops were totally unfounded, stressing that even nature was subject to genetic improvement of itself.
"That is why if you compare pictures of human beings who lived a hundred years ago with people who live today, you will find there is so much difference.
The NABDA boss explained that what science did in GM was to shorten the time of production of a crop by accelerating the process of growing crops to meet the needs of a fast-growing population.
The director-general maintained that consumption of genetically modified foods had no side effects on human beings, urging Nigerians to embrace the agricultural technology.
Akpa further clarified that in the U.S. genetically modified foods had been consumed by people for more than 20 years with no harmful effects clearly linked to its consumption..
He said that instead of having any negative effect, genetic modification would be the major tool to assist developing and food insecure countries to be food sufficient.
"You saw what happened in Nigeria in the case of Biotech (BT) cotton for instance, which is a genetically modified product.
"We moved from doing 250 to 750 kilogrammes per hectare to doing 4.2 to 4.5 tonnes per hectare. You can see the quantum leap,'' he said.
Akpa hinted that cotton seed oil was of very high quality and that over 25 per cent of vegetable oil consumed in India, a country with over one billion people, came from cotton seed oil.
"So you can imagine the impact this is going to have on our economy and on our food security when we start producing at that level,'' he said.