Justice Chuka Obiozor of the Federal High Court in Lagos on Wednesday, July 26, 2017 ordered the immediate release of the international passport of former Nigerian minister, Oloye Olajumoke Akinjide, to enable her proceed to Germany for medical treatment.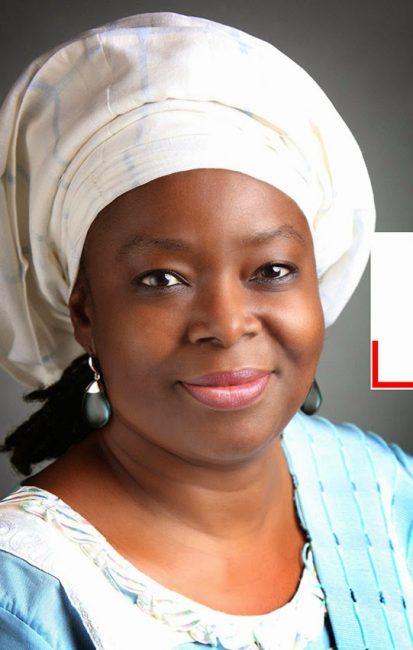 Akinjide is standing trial before a Federal High Court, Ibadan, Oyo State, alongside a former Nigeria Senator, Ayo Adeseun, and one Olanrewaju Otiti over alleged N650 million fraud.
Though Akinjide was granted bail on self-recognisance, the trial judge, Justice Joyce Abdulmaleek, had ordered her to deposit her international passport pending the conclusion of her trial.
In seeking the release of Akinjide's international passport on Wednesday, her lawyer, Chief Bolaji Ayorinde (SAN), told the court that the application, which was dated July 12, 2017, was based on the recommendation of the National Hospital, Abuja, which stated that her client needed a foreign medical treatment.
He also sought an order of the court for the release of the international passport to Akinjide, anytime she may need it for other foreign medical trips.
Ayorinde told the court that the prosecution has promised not to oppose the application.
He also told the court that his client is not a flight risk being a politician, that she will come back to the country to face the trial.
EFCC counsel, Mohammed Aliyu, confirmed being served with the application and informed the court that his Commission is not opposing the application.
But Justice Obiozor said the only condition the will make him to grant the application is if Chief Ayorinde will guarantee that the former minister will return back to Nigeria after her treatment, which the learned silk agreed to.
Upon agreeing to the court's condition, Justice Obiozor ordered the EFCC to immediately release the former minister's passport, to enable her travel to Germany for medical treatment.
The judge however ordered that the former minister must not stay beyond 30 days and refused her application to be traveling at will.
The former minister, Akinjide, Senator Adeseun and Olanrewaju Otiti, are standing trial before an Federal High Court, Ibadan over alleged N650 million fraud.
They were arraigned alongside the former Petroleum Minister, Diezani Alison-Madueke, on a 12-count amended charge bordering on conspiracy, unlawful conversion and stealing of N650 million in the build up to the 2015 general elections.
During their arraignment, it was only Akinjide and Otiti that were present in court, and they both pleaded not guilty to the offences.
Following their not guilty plea, the court granted them bail on self-recognisance.
By Chinyere Obia