The Federal Government said on Monday, June 4, 2018 that no part of the country would suffer neglect owing to its geographical location or political affiliation.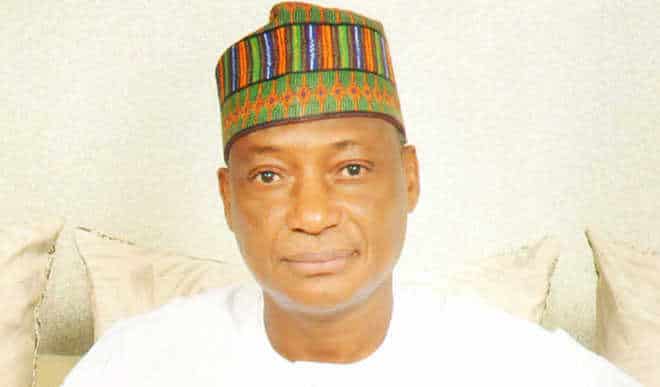 The Minister of Defence, Brig.-Gen. Mansur Dan Ali (rtd), gave the assurance at the inauguration and handing over of Magama Erosion and Flood Control Project, executed at about N530 million by the Ecological Funds Office (EFO) in Magama Local Government Area of Niger State.
"The project, which is one of the 18 ecological intervention projects across the six geo-political zones of Nigeria, will ameliorate and control some of the most outstanding flood and erosion problems in the area.
"The intervention project is intended to bring relief to the sufferings of the people of the community and reduce danger to lives and property associated with erosion and persistent flooding."
He said that the execution of the projects across the country, demonstrates the sincerity of purpose of the Buhari-led administration toward entrenching justice, equity and fair play in the land.
He urged members of the community to take responsibility for maintaining and protecting the project as well as prevent indiscriminate dumping of refuse in the drainage channels.
Udochi Nwachukwu, the Deputy Director, Erosion and Flood Control, who represented the Permanent Secretary of the EFO at the inauguration, said the project would give the community a sense of belonging.
He said that the project was initiated following a request by Shehu Sale, representing Magama/Rijua Constituency in the House of Representatives.
"The project, which commenced in June 2017 and was completed in April this year, will ensure safety of lives and property as well as improve the general well-being of the people."
The Vice Chairman of the local government, Sani Doma, thanked President Muhammadu Buhari for starting and completing the project.
"I really thank God for allowing me to see this project completed; we appreciate the FG's effort because this is what we have been praying for and with God's intervention, we now have it in place.
"This project is a good one because people die every year while crossing the big river, especially during the rainy season. With this intervention, lives will be saved and all the people of Magama are grateful."
Doma, however, solicited more Federal Government assistance to construct the road leading from Kawon Auna to Tungan Bako.
He appealed to the Federal Government to ensure the completion of the entire scope of the work covering more stretches of degraded land within the community.
By Ebere Agozie