Vice President Yemi Osinbajo said on Saturday, November 25, 2017 that the newly inaugurated N10 billion Farmers-to-Finance-Mutual Funds would help reduce poverty and support local farmers to grow their businesses.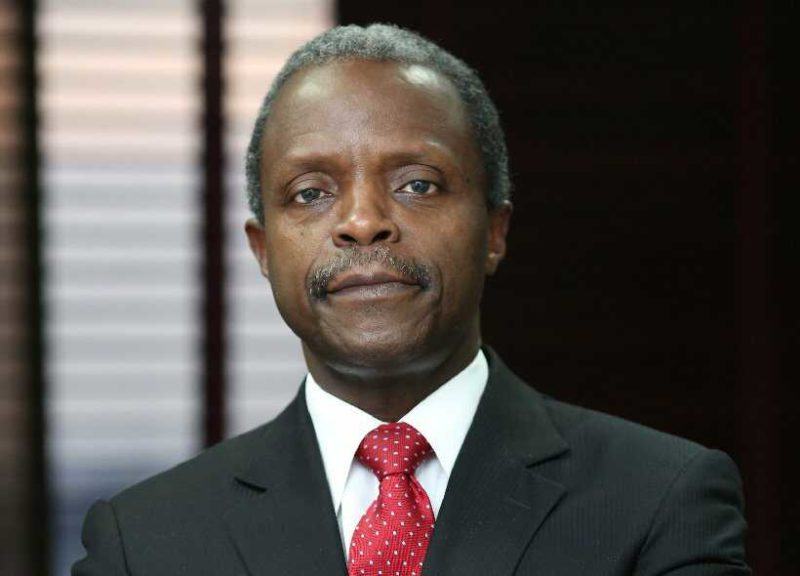 Osinbajo stated this in Abuja at the 2017 Conference of the  Association of non-bank Micro-finance Institutions of Nigeria (ANMFIN) and launch of of its N10 billion Farmers-to-Finance-Mutual Funds.
He said that the newly established fund would complement the effort of the Federal Government at increasing agricultural output, ensuring food security and the production of raw materials.
Osinbajo was represented at the event by the Managing Director, Bank of Industry, Mr Olukayode Pitan.
He commended ANMFIN for the initiative directed at achieving financial inclusion by providing easy and affordable finance to farmers residing in rural areas.
"It is estimated that in Nigeria, those living below the poverty line is about 67 per cent, most of who resides in the rural areas and primarily practice subsistence farming.
"Therefore the elimination of poverty is not possible without sustained execution of agricultural development programmes.
"Given the scale of investments required to ensure sustained growth in the sector, private sector involvement is fundamental.
"One major avenue through which this can be achieved is through pooling of capital from private sources, such as the Farmers-to-Finance-Mutual Funds.
"This platform will offer private investors the ability to pool capital and take advantage of large investment opportunities that are not usually accessible to an individual investor.
"On this note, I thank ANMFIN for developing this initiative. I am hopeful that with all these strategies geared towards enhancing agriculture output, we shall soon achieve self-sufficiency in food production,'' he said.
Also, the President of ANMFIN, Princess Adeshola Ogunleye said that the Fund would be made available to farmers at an interest rate of 10 per cent.
She said that the association would leverage its network to ensure that at least 4.5 million farmers benefited from the fund.
"The initiative, in addition to providing loan able funds, will also identify, develop and package viable rural farmers with enterprising customers.
"Through this scheme, ANMFIN is expected to actively play and partner relevant stakeholders like the CBN, DFID amongst others to contribute to increasing financing to disadvantaged farmers,'' she said.
Also, the Chairman, ANMFIN Board of Trustees, said that the mechanism to ensure that the funds was not diverted have been put in place.
To this end, he said a committee comprising representatives from the CBN, Micro-Finance Banks, the President of ANMFIN as well as the association's BOT Chairman, had been set up to guard aganst misuse.
By Racheal Ishaya