The Nigerian Alliance for Clean Cookstoves, in partnership with the International Centre for Energy Environment and Development and Heinrich Boell Foundation, launched the "No Smoke" Music Video on Tuesday, June 5, 2018 in Abuja to commemorate the World Environment Day. The event had in attendance over 100 stakeholders from government, private sector, NGOs/CSOs, the international community as well as the media.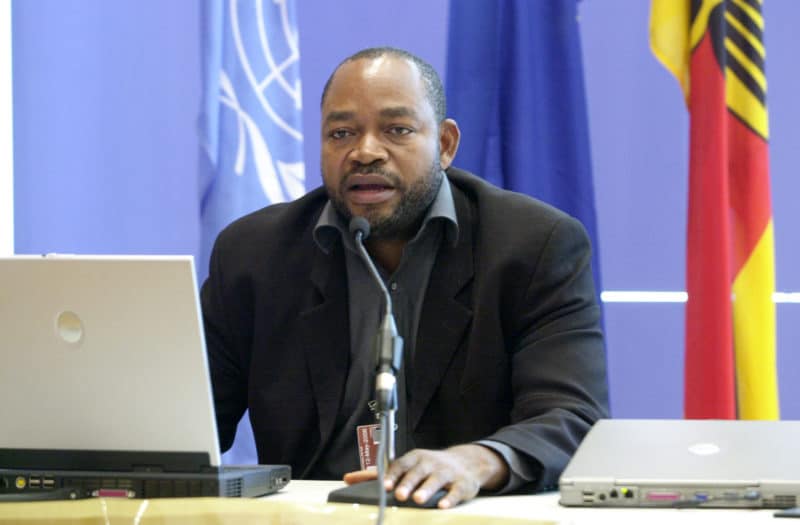 The song in the music video is rendered by the duo, Tai n Kenny, in support of clean cooking solutions especially for the Internally Displaced Persons (IDPs) in the North East Nigeria. It highlights the health hazards and sufferings of millions of people (especially women) cooking with open fire using firewood.  About 95% of IDPs, host communities and returnees in the Northeast depends on firewood and charcoal for cooking and 85% of these households face protection risks when collecting firewood. Women and the girl child walk long distances and spend hours a week in search of firewood. This also contributes to deforestation and the effects of climate change.
In Nigeria, more than 120 million cook over an open fire and, according to World Health Organisation (WHO), smoke from open fire causes more than 95,000 deaths annually in Nigeria. After malaria and HIV/Aids, this is the third highest killer, mostly of women and children.
Clean cooking saves lives, empowers women, improves livelihood and combats climate change.  It is a priority area in energy access that is central in achieving the goals of the country's commitment to mitigate as well as adapt to the effects of climate change. Cooking should not kill and clean cooking energy for all is not only possible but a right for our citizens.
The National Coordinator of Nigerian Alliance for Clean Cookstoves, Ewah Eleri, in his welcome address, acknowledged the efforts of various partners and stakeholders from government, private sector, NGOs/CSOs and the international community in moving the clean cooking industry forward. He stated that he is glad the issue of clean cooking is being raised at the policy level. He hopes that the music video will contribute to raising awareness about the need for clean cooking.
Senator Oluremi Tinubu, Chairman, Senate Committee on Environment, in her keynote address recognised the challenges of using firewood for cooking and noted that women and children in rural and urban areas deserve a better life.
She said: "Our mothers can stay healthier and our environment better if we are determined to switch to clean cooking solutions. I am proud to be associated with this event that the Nigerian Alliance for Clean Cookstoves has put together. It is my hope that 'No Smoke' will get a lot of airplay and the video being launched will be a feature on our television screens."
She stated further that the music video would create awareness about the dangers of air pollution and encourage everyone to switch to cleaner methods of cooking.
Her words: "It is my hope that, beyond today's celebration, the advocacy for cleaner and safer cooking methods will be intensified and the message taken to rural communities that may not see the video."
She ended her address by reaffirming that the Nigerian Senate remains committed to ensuring that the most vulnerable amongst us are protected. The Senate Committee on Environment will not wane in its commitment towards achieving a healthier environment, she added.
Representative of the Food and Agricultural Organisation (FAO), Jonas Bervoets, commended the efforts of the Nigerian Alliance for Clean Cookstoves and other stakeholders in promoting clean cooking solutions. He underscored the need for safe and environment friendly access to fuels and energy for the Internally Displaced Persons (IDP).
He noted that the FAO, in collaboration with other partners including ICEED, is facilitating a coordinated and effective response to the fuel and energy needs of crisis-affected communities in Northeast Nigeria through the Safe Access to Fuels and Energy (SAFE) workgroup. He further noted that an FAO-ICEED partnership has set up three clean cookstoves production training centres in Maiduguri, the capital of Borno State.
Dr. Yerima Peter Tarfa, Director, Department of Climate Change, Federal Ministry of Environment, noted that the Federal Government is committed to promoting the issue of clean cooking which has the potential to help Nigeria meet its obligations in the National Determined Contributions (NDCs) agreed upon at the Paris climate summit.
He remarked that the music video would play an important role in raising awareness about the need for clean cooking among policy makers and private sector as well as contribute to behavioural change on how we cook.
The Head of Missions Spouses Association (HOMSA) also sent a goodwill message on the occasion.