The Climate Group's RE100 initiative on Tuesday, July 11, 2017 reached its 100 members milestone as AkzoNobel N.V., AXA, Burberry plc and Carlsberg Group joined with a commitment to 100% renewable power.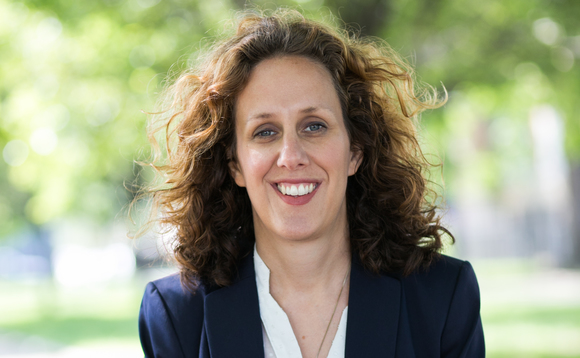 RE100 is delivered with CDP to engage, support and showcase large, influential businesses transitioning to 100% renewable electricity across their global operations.
RE100 members, including 30 Global Fortune 500 companies, have total revenue of $2.5 trillion and operate in a diverse range of sectors – from Information Technology to automobile manufacturing.
Together, they are creating around 146 terawatt-hours (TWh) in demand for renewable electricity annually – about as much as it takes to power Poland.
AkzoNobel becomes the second biggest electricity user to join RE100 after Walmart, consuming around 16 TWh annually. The Dutch paints and coatings company aims to be carbon neutral and use 100% renewable energy – heat as well as electricity – by 2050.
French insurance company AXA is targeting 100% renewable electricity by 2025. Operating in more than 60 countries with diverse energy markets, AXA intends to achieve this target by using a mix of approaches, notably buying electricity directly from providers and compensating for non-renewable electricity.
Global luxury fashion brand Burberry is aiming to procure 100% of electricity from renewable resources to power its whole business by 2022.
The Carlsberg Group, one of the world's biggest brewers, is switching to 100% renewable electricity at its breweries by 2022, as a step towards its target to become carbon neutral in 2030.
Reflecting on the growth of RE100 since it launched in 2014, Helen Clarkson, Chief Executive Officer, The Climate Group, said: "We are really pleased at the success of our campaign; by championing the compelling case for business action, we have reached 100 members three years earlier than expected. Changes in the market such as the falling cost of renewables have also worked in our favor.
"We are increasingly seeing large multinationals such as Google, IKEA and Dalmia Cement demonstrating real leadership on renewables because it makes business sense – as well as helping to lower emissions, providing stable energy costs and increasing competitiveness.
"We are now calling on companies to go one step further, and inspire their suppliers and peers to follow their lead so that together, we can speed the transition from fossil fuels to renewables to keep warming well under two degrees Celsius."
Paul Simpson, Chief Executive Officer, CDP, said: "Transitioning to 100% renewable electricity through RE100 shows true leadership in our new sustainable economy. It's hugely encouraging that so many members are reporting clear progress, and fast. Following the vital steps of disclosure and insight on climate change activities, action is key to ensuring we move the global energy system to a tipping point by 2020."
Cees't Hart, Chief Executive Officer, Carlsberg Group, which recently announced it would target zero carbon emissions at its breweries by 2030, said: "Business leadership is key to addressing climate change, so we must all step up and take bold collective action. Through RE100, we are joining forces with other like-minded companies, which are also leading the change towards a low carbon future. Switching to 100% renewable electricity offers a holistic business case with financial, social and environmental benefits. Hopefully together, we can inspire others to step up and do the same."
Leanne Wood, Chief People, Strategy & Corporate Affairs Officer, Burberry, said: "Procuring 100% of our energy from renewable resources by 2022 is a principal goal of Burberry's five-year Responsibility agenda. We are proud that over half of our offices, stores, warehouses and internal manufacturing sites globally are powered by either on site renewable resources or through renewable tariffs. However, access to renewable resources is still limited in some places. By joining RE100 we aim to drive wider demand for low carbon power and encourage all providers to introduce renewable energy options."
André Veneman, Corporate Director of Sustainability, AkzoNobel, a company which firmly believes that sustainability is business and business is sustainability, said: "We have put considerable effort into learning how to source renewable energy in a cost competitive way and the opportunities for our business are huge. We're convinced that embracing renewable energy is an excellent way to create both short- and long-term value that will enable a true business transition. We're delighted to be joining RE100 because it's all about working with our suppliers, our customers and other leading companies to help make this change happen all over the world."
Alice Steenland, Group Head of Corporate Responsibility, AXA, said: "In 2015, the portion of renewable electricity consumed by AXA was 36%, and this increased to 53% in 2016. Our target is to have 100% of our electricity from renewable sources by 2025. When large corporations like AXA switch to renewables, we are collectively creating significant new demand but also more broadly helping to accelerate the global transition to green energy. RE100 represents another opportunity to combine efforts to better tackle this important global issue."
Pia Heidenmark Cook, Acting Chief Sustainability Officer, IKEA Group, added: "IKEA Group was a founding member of RE100. We wanted to lead by example, and support a movement towards a low carbon economy. We are excited that so many companies have joined – it simply shows renewables are the right thing to do for the business."
RE100 has also been recognised by the UNFCCC and the World Economic Forum (WEF).
Patricia Espinosa, the Executive Secretary of the UN Framework Convention on Climate Change (UNFCCC), said: "Congratulations to all the companies, and all the individuals within those companies, who have joined the journey to a low carbon, resilient and dynamic future.
"This would not be happening without leadership – and not just at the level of the CEO or a company board. It has been a huge collective effort of people at all levels from those responsible for the business energy needs or the running of manufacturing facilities to those managing retail outlets or working in finance and purchasing," she said.
"Moreover this '100 moment' is part of an alliance of inspiring actions flourishing across the globe by corporations but also cities, regions, states, territories, investors and citizens – actions supporting and empowering governments to go further and faster with the Paris Climate Change Agreement," added Ms Espinosa.
Dominic Waughray, Head of Public-Private Partnership, Member of the Executive Committee, World Economic Forum, said: "Reaching the milestone of 100 companies that have committed to 100% renewables and joined RE100 shows the potential for business to lead, and collectively shift markets to a more sustainable future. This is hugely important in the race to implement the Paris Agreement in the most efficient and prosperous way possible."