The Environmental Rights Action/Friends of the Earth Nigeria (ERA/FoEN) has hailed wife of the president, Mrs. Aisha Buhari, for supporting the call that the All Progressives Congress (APC) fulfill its electioneering campaign promise of a monthly N5,000 stipend for 25 million unemployed Nigerian youths,  saying her position reinforces ERA/FoEN demand for a National Basic Income Scheme (NaBIS).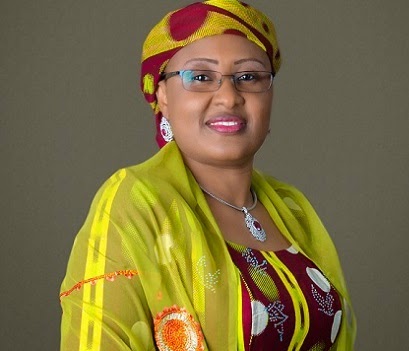 ERA/FoEN launched the NaBIS campaign in 2013 as an intervention to redress the widening gap of inequalities among Nigerians, especially the unemployed through a national wealth redistribution system. It is anticipated that such a scheme will reduce crime among the youths, among others.
Mrs. Aisha Buhari, earlier this week, appealed to the ruling party to fulfil its promise on the monthly stipend in addition to giving school children one free meal a day.
Her call came a week after the Senate dominated by members of the APC voted against a motion calling on the government to commence payment of the N5,000 allowance immediately.
In a statement issued in Lagos, ERA/FoEN said: "The discordant tunes of the APC on this issue is not only disturbing but makes the electorate to believe that the pledge of a monthly stipend was a "deliberately crafted false campaign strategy."
ERA/FoEN Executive Director, Godwin Ojo, said: "We in ERA/FoEN support the wife of the president for this call. The APC need not be reminded of its promises unless it was a mere vote catching gimmick they did not intend to keep."
Ojo explained that while ERA/FoEN agrees with the wife of the president on the need to immediately commence payment of the stipend, ERA/FoEN differed on the sum as it felt N10,000 for a start was more appropriate in meeting the exigencies of today.
"Nigerians refuse to be taken on a rollercoaster ride. It will not be accepted if the electioneering promise of the APC is shoved aside because the party now has the reins of power."
Ojo added that there must be a process of identifying and documenting the genuinely unemployed so as not to subject the entire exercise to a hijack by corrupt government officials, even as he stressed that the stipend should not be only for graduates but extended to cover all Nigerians who are unemployed as such a move would unlock potentials buried away for lack of access to opportunities.
"We commend the bold stance of the president's wife. The onus now rests on the Senate to ensure the scheme commences without further delay. Nigerians are watching!"