Manchester United manager, José Mourinho, has pointed the finger of blame at referee Michael Oliver, claiming the 32-year-old official had now cost his team four times this season, following the red card shown to Ander Herrera, during Monday night's 1-0 FA Cup quarter-final defeat at Stamford Bridge.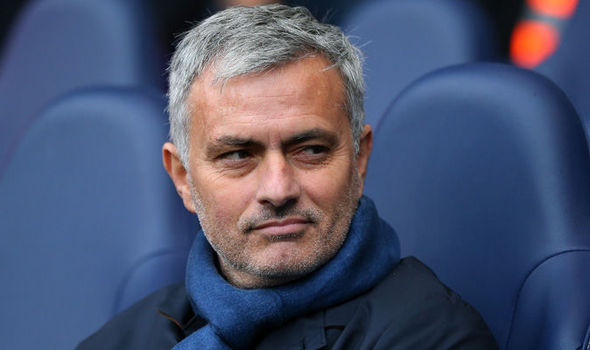 Thanks to Chelsea's N' Golo Kante's 52nd minute bolt, which surprised De Gea and skidded past him into the far corner.
Herrera was dismissed in the first half for two fouls on Eden Hazard, following what looked like an edict to target the Belgium playmaker.
After Herrera finally accepted his fate, after much argument with the referee and teammates, the fourth official Mike Jones had to keep apart Mourinho and Chelsea's manager, Antonio Conte, who engaged themselves in a touch-line argument.
After the dramatic match, Mourinho said: "Mr Michael Oliver, a referee with fantastic potential, Manchester United were a bit unlucky. In four matches, three penalties and one red card in such an early moment of the game, but again l cannot change that."
According to statistics, Michael Oliver had this season refereed four Manchester United matches thus: won none, drew two, two losses, three penalties and one sending off.
Meanwhile, the draws for the semi-final matches, which was held immediately after the Manchester United /Chelsea match, will see Arsenal do battle with Manchester City, while Chelsea will face Tottenham.
By Felix Simire