Morgan Stanley on Monday, September 21, 2020 announced a new commitment to reach net-zero financed emissions by 2050. It is said to be the first major American bank to set such a target, though the announcement appears not to include details on the bank's plan to get there.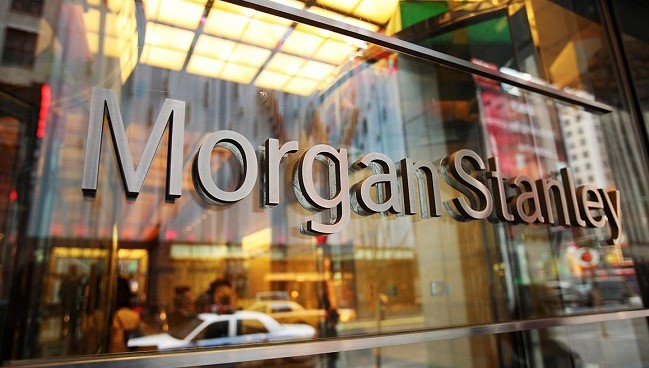 The firm said that it joins many of its clients in "this strategic goal", and that it is committed to providing financing, expertise and thought leadership to support the transition to a low-carbon world.
"Climate change is one of the most complex and interconnected issues of our time," said Audrey Choi, Chief Sustainability Officer at Morgan Stanley. "Morgan Stanley believes we have an important role to play in facilitating the transition to a low carbon future, and we are proud to embark on this journey."
A critical challenge to achieving this goal is the lack of standardised tools and methodologies around measuring and disclosing financed emissions. Morgan Stanley is also committing to taking a leadership role in developing the tools and methodologies needed to measure and manage its carbon-related activities in appropriate ways. As part of that effort, the firm said it recently joined the Steering Committee of the Partnership for Carbon Accounting Financials (PCAF) and will seek to play a leadership role in capacity building.
Once consistent, robust and comparable metrics and methodologies are available, the firm says it will set its initial financed emissions reduction targets while continuing to help find solutions for its clients.
"Morgan Stanley has been a leader in sustainable finance since we founded our Global Sustainable Finance Group over a decade ago," said Matthew Slovik, Head of Global Sustainable Finance at Morgan Stanley. "This is the next major evolution of our efforts as we continue to integrate the potential risks and opportunities of climate change into our core business."
As a member of the Stop the Money Pipeline Coalition, 350.org North America Director Tamara Toles O'Laughlin said in a reaction to the development: "Morgan Stanley's announcement is a step in the right direction — for a decade ago. As a major in finance and securities and a driver of funds toward environmental devastation, we expected action beyond rhetoric. This is not it. As the West burns and storms line up in the Atlantic, today's actions are late and little.
"We look forward to continuing to push one of the world's top fossil fuel financiers to take action on climate change. This is also a call to the public sector, as the kind of commitment we must see built on at the first ever summit of public development banks in November. To fundamentally change the financial system, we need public and private institutions investing in a just transition away from fossil fuels."
From November 10-12, the global Finance in Common Summit (FiC), convened by the French Development Agency (AFD) in Paris, will be the first major gathering of public development banks. Bringing together 450 banks that control approximately $2 trillion in public money all over the globe, the Summit aims to get all participating banks to sign a declaration on their commitment to align their policies with climate, sustainable development and biodiversity goals.