The decision by the Chilean government on Wednesday, October 30, 2019 to back out of hosting the 25th UN Climate Change Conference (COP25) scheduled for December has continued to attract comments from stakeholders, who hold divergent views over the somewhat unexpected development.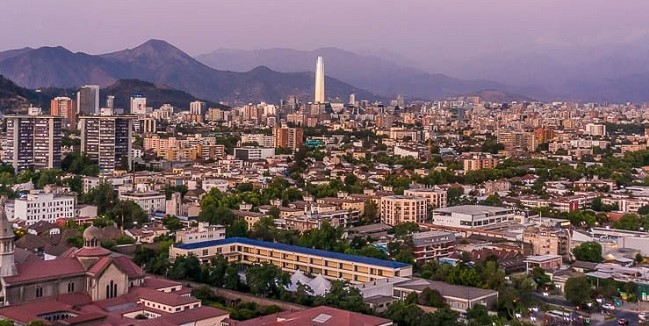 In a statement issued on Thursday, October 31, Executive Director of 350.org, May Boeve, said: "The climate talks in Chile were cancelled because of the very issues that are at the heart of the climate emergency: social inequality, disrespect for human rights, and an economy that prioritizes big business and polluters over the needs of everyday people. We cannot solve the social crisis without tackling the climate crisis, and any efforts to prevent climate catastrophe without tackling inequality and improving human rights will simply not work.
"COP won't be happening in Chile anymore, but our attention will remain there. Demanding social equity is a fundamental right of people anywhere in the world, as is addressing the climate emergency. We stand in solidarity with the Chilean people who are calling for an end to military presence in the streets and a restoration of human rights.
"We will also continue to support the climate movement in Chile and Latin America who are moving forward with the people's assemblies that were scheduled to take place during COP25. It's incumbent on the international climate movement to continue to show our support for the brave activists and environmental defenders across Latin America who are giving their lives for this cause.
"The climate talks must now move forward with a new focus on public participation and human rights. We need a People's Climate Talks. For far too long, this process has prioritized the voices of big business and corporate polluters. The UN should kick the fossil fuel industry out of the climate talks and make more space for the voices of the people. Only then can we begin to develop real solutions to this joint crisis of inequality, injustice, and climate emergency."
Adding to the statement, Africa Regional Team Leader, Landry Ninteretse said, "'The fight against climate change, extraction, capitalism and neo-colonialism is equally important as the struggle for social justice, dignity and equity. It is also a moment for deep reflection for African leaders on the development of energy models suited for the continent, beyond the heavy reliance on fossil fuels and minerals.
"The suspension of the UN COP25 will in no way affect the determination and resistance of the people of Africa challenging their leaders and the fossil fuel industry to stop polluting the atmosphere. There is a need to continue championing for alternatives that are not only more affordable for Africans but are ultimately better for the environment."'