Immediate past Head of Department (HOD), Communication and Media Enterprise at the Pan Atlantic University (PAU), Dr. Isah Momoh, has said that the Nigerian mass communication needs to focus more on science reporting.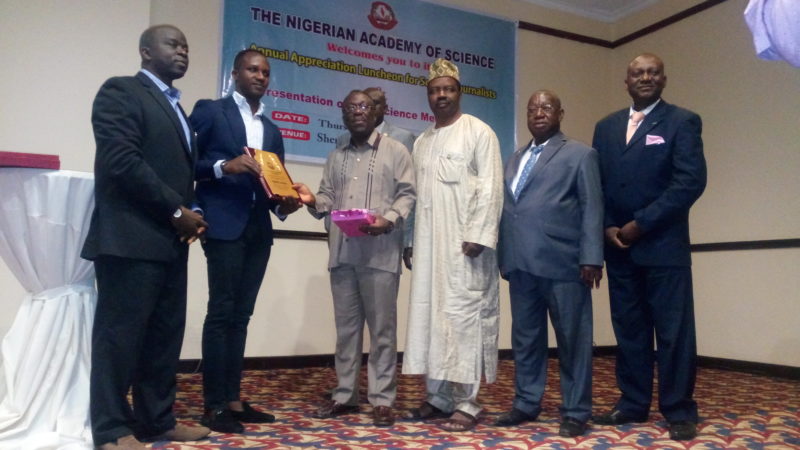 In a keynote address delivered at the Nigerian Academy of Science (NAS) annual appreciation luncheon for science journalists on Thursday, August 10, 2017 in Lagos, Momoh noted that Nigeria missed the path to development because science has not met communication in the country.
"Nigerian journalism and mass communication need to focus more on science reporting, coverage, features and analysis.
"The new Nigerian journalism needs also to be done scientifically. This new journalistic genre and style are part of the development journalism thrust for Nigeria's accelerated development," he said.
At the event where prizes were presented to winners of the NAS Science Media Awards were NAS president, Professor Mosto Onuoha, who chaired the occasion; NAS Foundation Fellow, Professor Sylvester Adegoke; Nigerian Institute of Journalism (NIJ) Provost, Gbemiga Ogunleye; and Professor Sunday Atawodi of the Biochemistry Department, Ahmadu Bello University (ABU), Zaria, who gave the opening speech.
Tunde Ajaja of The Punch emerged winner of the prize with his story, "One physician to 3,500 patients, yet Nigerian doctors beg for posting". The runner-up was Mojeed Alabi of New Telegraph with his story on pollution.
While encouraging other print, broadcast and online journalists to work harder so they could win next time, he urged NAS to partner with relevant bodies to widen the scope of the awards.
"The awards should not be just for journalists, but for science literature, especially science fiction and other journalistic innovations, as well as other innovativeness," he added.
Executive Secretary of NAS, Dr. Oladoyin Odubanjo, said the awards was instituted by the academy to promote science reporting in Nigeria, and that it is open to all print and broadcast journalists, including online. He added that just one entry is accepted per journalist from stories written the previous year.
According to him, the winners were picked from 22 entries received by the academy, including 17 print, four online and one broadcast.
At the event also, NAS was asked to show strong presence in the social media, as that is where Nigeria's readers are presently.
To make the awards more effective, Momoh advised NAS to outsource the awards' planning, organisation, marketing and presentation.
In his brief remarks, Prof. Adegoke urged journalists not to yield to gratifications to the detriment of their jobs, but to research and inform the society on the fruit of their research.
"Nigerians are not absorbing the fruits of science. In the quest for development, we look for foreigners while our people make waves overseas," he added.
For him, aside the President of the country, the media is the next in line when it comes to making weighty statements.