Since 2008, Climate Investment Funds (CIF) have been funding a quiet, billion-dollar revolution aimed at reducing carbon emissions and transforming the economies of countries across Africa, Asia and Latin America.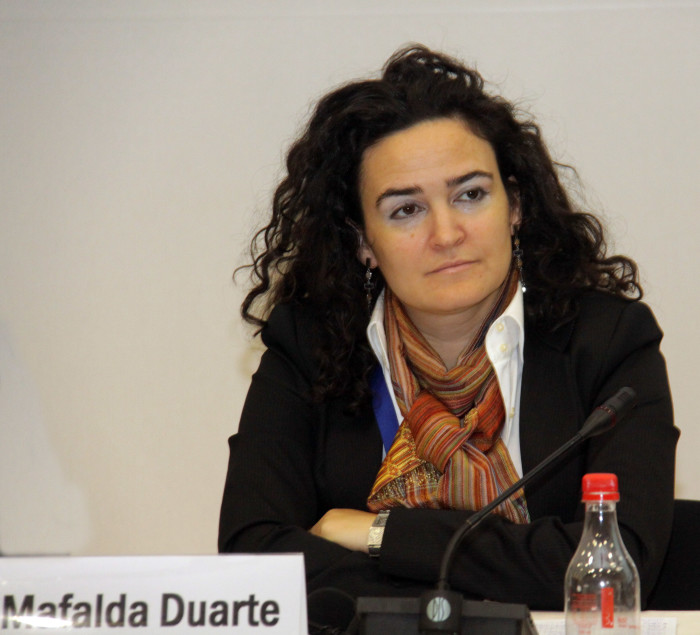 And with a number of events this week highlighting the urgency and importance of tackling climate change, Mafalda Duarte, Programme Manager of the Climate Investment Funds, says "the momentum is building on climate action."
She said: "With the Pope bringing his message to the United States, Climate Week taking place in New York, and the United Nations adopting new goals for sustainable development, the momentum is building on climate action. Climate change affects us all but it's hitting poor people first and worst. Climate change threatens to wipe out decades of development progress."
The CIF has been working with partners to support the expansion of investments in renewable energy technologies at an unprecedented rate to stimulate markets and increase energy access in 33 countries worldwide. Close to 60 percent of CIF funding – $4.8 billion – is focused on renewable energy development, especially geothermal Concentrated Solar Power (CSP).
"A low-carbon economy can deliver more jobs, increase growth, and reduce climate impacts.  And with our investments in renewable energy – from geothermal to Concentrated Solar Power – the CIF is demonstrating the power of well-placed concessional financing to stimulate climate action," said Duarte.
Climate change is affecting poor countries disproportionately and in different ways – droughts can destroy a harvest, floods can wreck homes and schools, and extreme weather can have a devastating impact on countries' economies. So building countries' resilience to adapt to a changing climate is crucial, says Duarte, adding:
"Attention must be given to managing current and future impacts of climate change to protect lives and livelihoods.  With our investments in adaptation, the CIF is well-placed to share lessons on how to help communities and countries not just survive but thrive."
The CIF is providing 72 developing and middle income countries with urgently needed resources to mitigate and manage the challenges of climate change and reduce their greenhouse gas emissions. The CIF allocates financing through four funding windows:
Manager of the $8.1 billion Climate Investment Funds (CIF), Duarte is over 15 years of work experience and in-depth knowledge in development and climate change. She has been responsible for the design and implementation of several funding mechanisms and new thematic programs. She holds degrees in international relations, economic policy management and climate change.