More than a third of mobile operators by revenue have met rigorous criteria set by the UN's Race to Zero campaign and committed to net zero emissions by 2050 at the latest.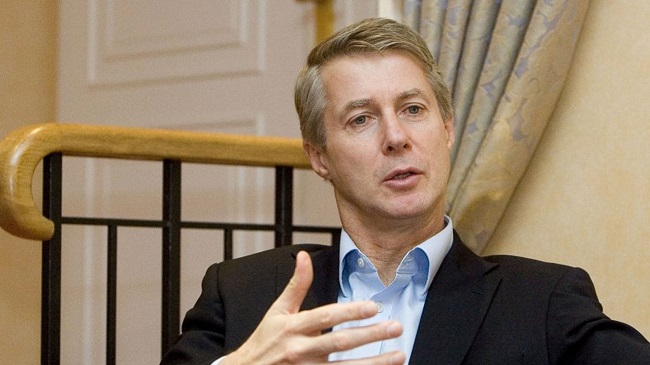 Already, 36% of the mobile industry by revenue, and 31% of the mobile industry by connections, are in the Race to Zero. Participants include: Telefonica, Vodafone Group, EE, Telus, T-Mobile US, Verizon Wireless, Swisscom, and Orange Group.
This is significant as 20% has been identified by the campaign as the tipping point, or "breakthrough moment", when sufficient momentum is generated by a critical mass of key actors that enable the whole sector to break away from business as usual.
In January, the mobile industry was the first sector to reach this major moment. Today, mobile operators with science-based carbon reduction targets now cover 50% of mobile connections and 65% of industry revenues globally.
'We can achieve even more"
The mobile industry is responsible for 220 million tonnes carbon dioxide equivalent (Mt CO2e) per year or about 0.4% of total global carbon emissions. But while the sector is still committed to eliminating its emissions, it believes its biggest contribution will be by helping other sectors of the economy reduce their carbon emissions through digitisation.
In fact, research conducted by mobile industry organisation GSMA with the Carbon Trust in 2019 found that the mobile sector enables carbon reductions in other sectors that are 10 times larger, equivalent to approximately 4% of global emissions.
Mats Granryd, Director General of GSMA, said: "We're the proof that when at least 20% of a market moves, change accelerates (…) And we can achieve even more. Through digitisation using mobile and networking services, we'll help other sectors of the economy reduce their carbon emissions."
E-waste
According to GSMA's annual report, released on Tuesday, April 20, 2021, the biggest source of emissions in the mobile sector is not from electricity consumption but from emissions arising from the industry's supply chain, in particular the manufacture and use of devices and equipment.
Around 50 million tonnes of e-waste are produced every year, a figure that is rising rapidly. And although mobile phones form a small proportion of overall e-waste by weight, they are more valuable than some other waste streams because of the rare earth minerals and metals within them.
To tackle this, mobile companies "are actively engaging in and supporting new e-waste policies and legislation around the world and creating new reverse logistics supply chains to manage the flow of equipment for recycling," according to the report.
Circular economies will also be fundamental to the transition. Mobile operator Fairphone has already proved how a circular mobile handset is possible by designing phones that last, are easy to repair and that have modular upgrades.
Renewables
GSMA members were among the first companies in the world to embrace renewable electricity. In the run-up to the Paris Agreement in 2015, BT Group, KPN and Proximus all committed to switching to 100% renewable electricity by 2020 through the global RE100 campaign.
Gabrielle Ginér, Head of Environmental Sustainability at BT Group, said: "We were one of the first companies in the world to set a 1.5°C aligned science-based target and we've pledged to become a net zero carbon emissions business by 2045. Whilst we're pleased to see the progress being made by the mobile sector, there's more to do. That's why we're encouraging companies to outline plans to be net zero by 2050 at the latest and to sign up to the Race to Zero campaign."
Nigel Topping, UN High Level Climate Champion for COP26, said, "The mobile sector has shown us what real sectoral climate ambition can look like – and I hope the rest of the world is taking note. We need to see this level of climate ambition across every sector of the global economy if we are to deliver a zero-carbon world in time. I would like to recognise the GSMA as one of our first 'Race To Zero Accelerators' for their unique role in orchestrating this huge industry effort in support of the Race To Zero campaign, from the start."
Race to Zero aims to reach "Breakthrough Ambition" for at least 10 industry sectors by COP26. Its goal is to rally leadership and support from all non-state actors for a healthy, resilient, zero carbon recovery as the largest global alliance of credible net zero commitments.
All participants in Race to Zero are committed to the same overarching goal: halving emissions by 2030 and achieving net zero emissions by 2050.
Mobile companies in the Race to Zero are: Operator, America Movil Group, Bharti Airtel Group, Deutsche Telekom Group, BT Group (includes EE), Magyar Telekom Group, MTN Group, Orange Group, Proximus Group, Reliance Jio, Safaricom, Singtel Group, STC Group, Swisscom, TDC Group, Telefonica Group, Telia Group, Telstra Group, Telus, T-Mobile US, Verizon Wireless and Vodafone Group.