A medical laboratory scientist with the National Veterinary Research Institute, Mr Solomon Chollom, says the misuse of antibiotics in livestock and poultry can also make humans resistant to the drug.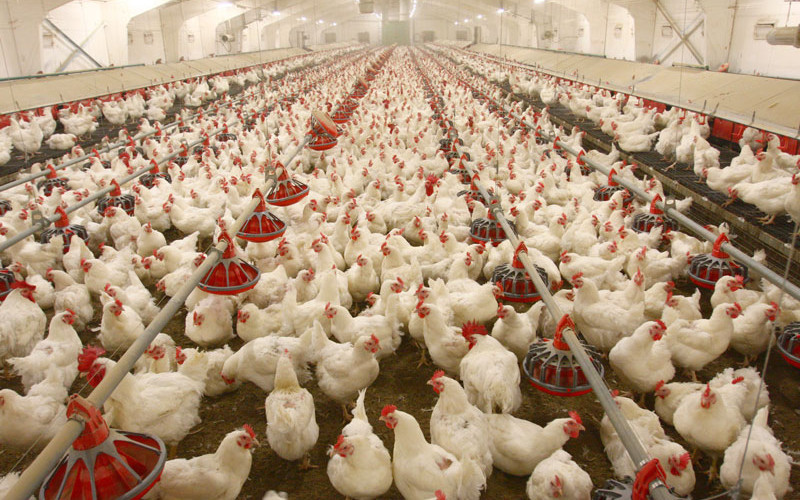 Chollom made this known in an interview with the News Agency of Nigeria (NAN) on Tuesday, November 28, 2017 in Jos, Plateau State.
He explained that not many people pay attention to the health of their animals, as most farmers buy antibiotics or any other drugs available from the nearest vet medicine store and administer on their animals when they fell ill.
According to him, this the farmers do without proper laboratory investigation to ascertain the real cause of the ailment.
"This act leads to the buildup of antibiotics in the animals and such antibiotics become residue in those animals, and eventually when they are due for consumption, such animals already have a buildup of antibiotics.
"Humans who consume such animals get exposed to those antibiotics build-up in the animals or in the animals' products, however, at a subliminal level (low concentration).
"When an individual who has a treatable infection using antibiotics consumes the animals or animal products which have the antibiotics build-up in them, the organisms which have been exposed to the antibiotics at a very minimal level would have developed a form of resistance to the drug.
"As such, a higher concentration of the antibiotics would be needed to treat the infection,'' he said.
Chollom stressed the need for farmers to be educated to discontinue the act of self-medicating their animals, especially those in the rural areas.
He said that the practice was most prevalent among farmers in the rural areas without proper laboratory analysis, adding that they sold such animals once they observed that they were not responding to treatment.
According to him, they slaughter the sick animals and sell to the unsuspecting public.
He called on the state government to ensure that checks were conducted at the various abattoirs to ensure that the animals were fit for human consumption.
"Relevant government bodies should check if the drugs the animals consume have adverse effect on humans and if the animals are ill and needs to be quarantined.''
The laboratory scientists also called for proper management of wastes produced by the animals on antibiotics.
He said the waste produced was capable of transmitting organisms responsible for the ailment, which could also lead to the build-up of antibiotics in foods and vegetables, where these waste were applied as a form of organic fertiliser.
This, he said could also lead to antibiotics resistance in humans.
By Blessing Odega