The Federal Ministry of Water Resources has pledged commitment to close all existing barriers hindering equal participation of men and women in the water resources sector.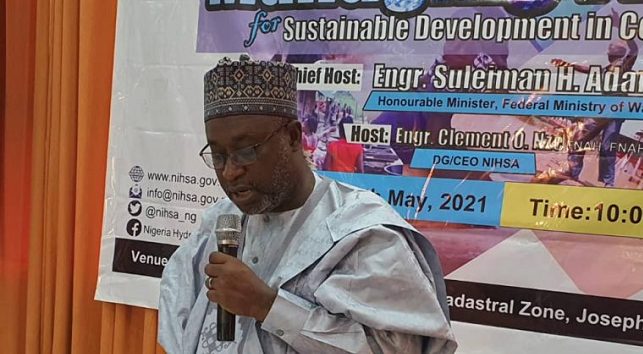 Mrs Didi Walson-Jack, Permanent Secretary of the ministry, disclosed this at the opening of the Validation Workshop on Gender Mainstreaming and Implementation Guidelines in Water Policy, in Abuja on Tuesday, May 25, 2021.
Walson-Jack, represented by Mr Benson Ajisegiri, Director, Water Supply of the ministry, said gender responsiveness and inclusion in governance maximised the potential of policies and programmes to drive sustainable socioeconomic development.
According to her, achieving this requires a consensus of individuals, groups and stakeholders at all levels to play their role effectively so as to meet the sustainable development goals.
She noted that the draft policy for mainstreaming gender in the water sector addressed existing barriers, which hinder equal participation of women and men in accessing water for various purposes.
The permanent secretary said the ministry would continue to work with all stakeholders to come up with implementation strategies and practicable steps and guidelines for effective gender mainstreaming in the water sector.
Also speaking, Mr Peter Nwakpa, Director, Special Duties in the ministry, noted that applying gender-based analysis would help allocate resources better to meet the needs of women and men in the water resources sector.
"It is a strategy for making the concerns and experiences of women as well as men, an integral part of project stages.
"The ultimate aim is to achieve gender equity, it will address the problem of water management among men and women with regards to programme, policies and planning," she said.
Former Permanent Secretary, Ministry of Women Affairs, Ifeoma Anabogwu, noted that the event was an opportunity to bridge the gap and promote inclusion of all gender in programme planning and implementation.
"This session is expected to review and validate the document, as far as a I am concerned, I am really excited about it because it is like charity starting from home.
"It is mainstreaming gender in the water sector and it is starting from the water resources ministry, which is exemplary.
"I think it is the first ministry or MDA doing this, I want to believe that this will serve as springboard and an expansion to all MDAs to mainstream gender in all policies and programmes," she said.
She added that this would also help to accelerate actions towards in achieving the mandate of the ministry and overall development of the country.
By Tosin Kolade