The Minister of Environment, Mr Mohammed Abdullahi, has promised to always support the initiatives of the National Agency for the Great Green Wall (NAGGW).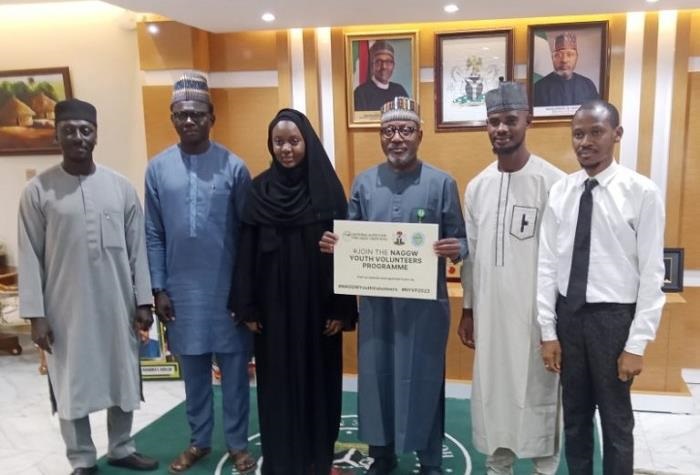 Abdullahi said this on Wednesday, March 29, 2023, in Abuja when the delegation of NAGGW Youth Champions conferred him with the Grand Ambassador of the National Youth Volunteer Programme.
"I cannot thank you all enough, but to show more commitment to your objectives," he said.
The Minister promised to support the initiatives, activities and action plan of NAGGW.
Dr Yusuf Maina-Bukar, the Director General of NAGGW, commended the Minister for his support to the agency.
The NAGGW Youth Volunteers programmme is aimed at increasing the level of advocacy related to the project. It is also aimed at accelerating income-generating activities, especially among the women and youth in the Great Green Wall Frontline communities.
Such communities are in the frontline states like Borno, Yobe, Jigawa, Kano, Katsina, Zamfara, Sokoto, Kebbi, Bauchi, Gombe and Adamawa.
By Abigael Joshua