The deepest part of the world's ocean and its hadal bottom waters have been polluted by microplastics, according to a study published in Geochemical Perspectives Letters on Wednesday, December 5, 2018.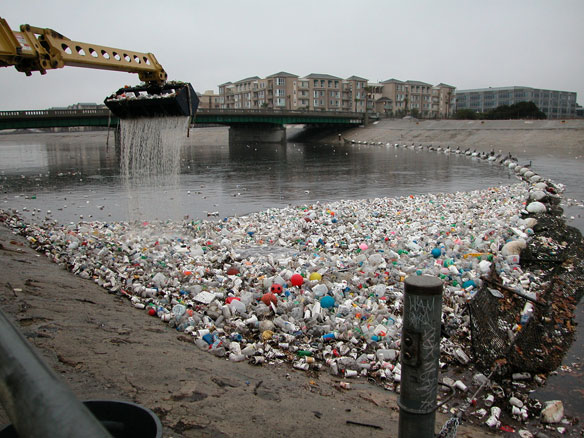 Millions of metric tonnes of plastics are produced annually and transported from land to the oceans.
Finding the fate of the plastic debris will help define the impacts of plastic pollution in the ocean.
The researchers from the Institute of Deep-sea Science and Engineering of Chinese Academy of Sciences, collected bottom water and sediment samples at depths of 2,500-11,000 metres and 5,500-11,000 metres respectively, from the southern Mariana Trench.
The researchers reported on the abundance of microplastics in the deepest part of the world's ocean and found that microplastics at the bottom waters range from 2.06 to 13.51 pieces per liter, several times higher than those in open ocean subsurface water.
Moreover, microplastic abundance in hadal sediments of the Mariana Trench varies from 200 to 2,200 pieces per liter, distinctly higher than those in most deep-sea sediments.
At 10,903 metres in depth, the microplastic abundance reaches 11.43 pieces per liter.
The microplastics are fibrous, rod-like and roundish in shape, and mostly blue, red, white, green and purple.
Plastic microfibers dominate in all the microplastics and are commonly one to three millimeters in length in seawater samples and mostly 0.1 to 0.5 millimeters in sediment samples.
The results suggested that plastics have contaminated the most remote and deepest places on the planet.
The hadal zone is likely one of the largest sinks for microplastic debris on Earth, with unknown but potentially damaging impacts on this fragile ecosystem, according to the study.