The President of Nigerian Meteorological Society (NMetS), Prof. Clement Akosile, said on Thursday, April 19, 2018 that the country needed to aggressively address the desertification in the northern part of Nigeria.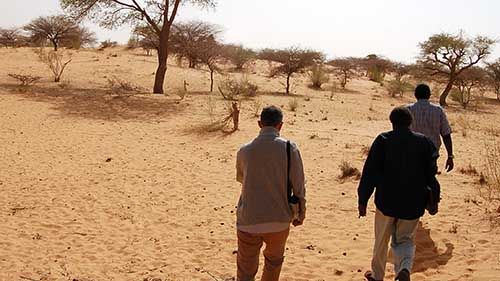 Akosile made the call in an interview with the News Agency of Nigeria (NAN) in Lagos.
According to him, checking desertification will reduce the quest by cattle rearers to migrate southward in search of pastures and water for their cattle.
"To do this, it is good to encourage aggressive tree-planting by communities and individuals.
"Primary and secondary schools should also be involved in tree planting in designated areas.
"Tree planting campaign should also be taken to the grass roots level, and the people should ensure that suitable trees that can survive the harsh environment are planted," he said.
Akosile said that irrigation should also be considered to help provide water in critical endangered areas for human and animal use.
He said that trees would change the environment and improve the soil surface for plants to survive.
The NMetS chief said that trees would provide vegetation canopy that would make life easy for human and animal survival in such arid areas.
Akosile said without such a step, desertification of the northern states would intensify, thus increasing the southward migration of humans and animals.
By Chidinma Agu