The World Alliance for Mercury-Free Dentistry has urged countries to end amalgam use in children by 2020.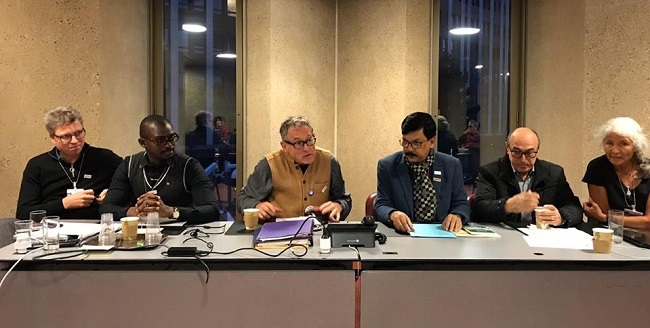 The submission is contained in the World Alliance's position on dental amalgam released on Sunday, November 18, 2018 to the Second Meeting of the Conference of the Parties (COP2) to the Minamata Convention on Mercury holding in Geneva, Switzerland.
The World Alliance for Mercury-Free Dentistry is a global coalition of non-governmental organisations (NGOs) that brings together dentists, scientists, physicians, journalists, environmentalists, patients, parents, consumers, engineers, academics, and other civil society stakeholders to work for the end of dental amalgam – especially for children.
"The beginning of the end is already here for amalgam use in this most vulnerable population. It's time to stop storing mercury in children's mouths – and put it where it belongs: the hazardous waste bins of history," says Charlie Brown, President of the World Alliance for Mercury-Free Dentistry.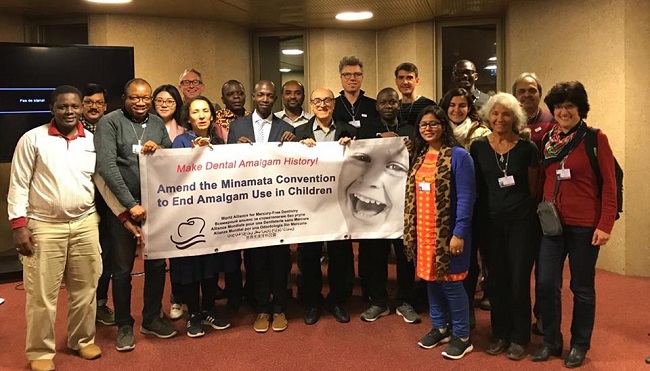 According to the organisation, children are particularly vulnerable to mercury. "Children's developing brains and neurological systems are especially susceptible to the neurotoxic effects of mercury," the group notes in the position paper, adding that mercury-free fillings are now available for children.
"Between the irrelevancy of filling longevity in short-lived milk teeth and amalgam's higher failure rates in these teeth, using amalgam instead of mercury-free fillings in children can longer be justified," the Alliance emphasises, stressing that ending amalgam use in children is a proven phase down step, and that ending or restricting amalgam use in children has already proven to be an effective phase down step.
Brown states that, at a recent workshop sponsored by the UN Environment and the World Alliance on Promoting Dental Amalgam Phase-Down Measures Under the Minamata Convention and Other Initiatives, experts from 21 countries shared their wealth of experience in phasing down amalgam use – especially for children – in a variety of settings.
Shedding some light on the Nigerian process, Dr Leslie Adogame of SRADev Nigeria points out that the "Nigeria process to actualise this started in 2014 with the famous Abuja Declaration".
His words: "Recently a national stakeholders' summit organised by Federal Ministry of Health in collaboration with SRADev Nigeria on Development of National Policy on Phase Down of Dental Amalgam Use held in Abuja in July 2018, resolved 'to end the use of Dental Amalgam as restorative material in children under 16 years, pregnant women and breastfeeding mothers (the vulnerable group) by December 2020, and finally make amalgam use history by setting Amalgam phase out date in Nigeria for December 2022'."
Mercury is used in dental amalgam, a restorative material that is approximately 50% mercury. Between 270 and 341 tonnes of dental mercury is used around the world annually, accounting for 21% of global mercury consumption. Dental mercury are said to enter the environment via several pathways, such that many children around the world are exposed to a double dose of amalgam's mercury: first when it is implanted in their teeth and a second time when it contaminates their environment.