Stakeholders have advised Nigerians to do away with myths and practices associated with menstruation to enable women and girls manage their monthly cycles safely.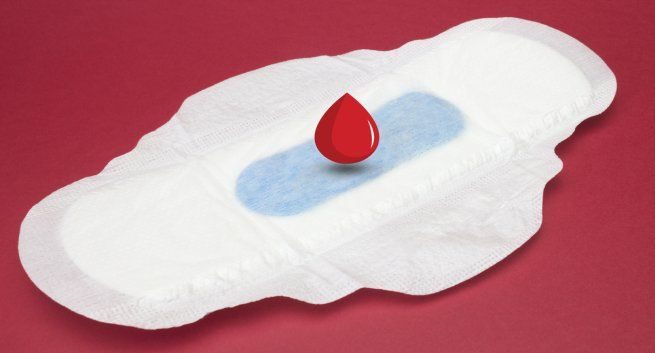 They gave the advice in separate interviews with the News Agency of Nigeria (NAN) in Abuja on Monday, May 28 in commemoration of the 2018 Menstrual Hygiene Day.
Dr Priscilla Achakpa, National Coordinator, Women Environmental Programme (WEP), said that the culture of silence about menstruation was fuelling poor practices which were working against the wellbeing of women.
She said such practices included the use of unsafe materials to manage the monthly flow, adding that menstruation is an indicator of female health and vitality.
"Safe spaces for changing, cleaning and washing and drying at home, school, the market and work must be ensured for women and girls everywhere.
"This means changing the design, construction and maintenance of water, sanitation and hygiene facilities to serve a human lifecycle by age, gender and physical ability.
"Half of humanity is female. Women and girls menstruate as this enables them to have babies and reproduce humanity itself; the silence, taboos and stigma linked to menstruation violate a host of human rights.
"It is time for Nigerians to break the silence on menstruation so that women and girls can discuss the topic without fear and get the information they need about their natural physical cycle," she said.
Achakpa said government at all levels could introduce policies to ensure that girls and women have separate private toilet facilities in schools and at workplaces.
She said such access could also include availability of essential products like clothes, pads and menstrual cups and the means to dispose of and clean them properly.
Also, the Coordinator, Alliance for Hygiene Promotion, Mr Victor Olaomi, urged government to introduce policies that would ensure that girls and women have separate, private toilet facilities in schools and at work places.
He urged community leaders to speak out against attitudes and customs which restrain menstruating women and girls from achieving their full potential.
Olaomi also called on all stakeholders to promote sanitation and hygiene, stressing that they are the drivers of health, social and economic development around the world.
"An environment that lacks sanitation and clean water is an environment where achieving other development goals is an impossible dream; the time to act is now," he said.
Olaomi urged the media, schools, health practitioners and parents to talk about menstruation and ensure its management in order to replace shame with pride.
Mr Chris Elemewa, Head, Health and Promotion Division, National Primary Health Care Development Agency, said a lot of coordinating programmes had been conducted to address the issues of sanitation in schools.
He said that adequate sensitisation programmes are already put in place to reduce menstrual stigmatisation.
Also, Mr Tunde Aremu, Coordinator, PLAN International, an NGO, called for collaborations between the Ministries of Education and Health to promote reproductive and sexual health education in schools.
Aremu also urged private sector to support women and girls by reducing the cost of sanitary pad and also make them affordable and available.
He noted that 67 per cent of Nigeria population lack basic sanitation as half of the women and girls around the world are of reproductive age.
May 28 Menstrual Hygiene Day, also known as Menstrual Health Day, is an annual awareness day to highlight the importance of good menstrual hygiene management.
In low-income countries, girls' choices of menstrual hygiene materials are often limited by the costs, availability and social norms.
By Tosin Kolade and Funmilayo Adeyemi