Funtua Local Government Council in Katsina State, northern Nigeria, on Thursday, April 13, 2017 confirmed the death of six persons and the hospitalisation 24 others as a result of outbreak of Cerebro Spinal Meningitis.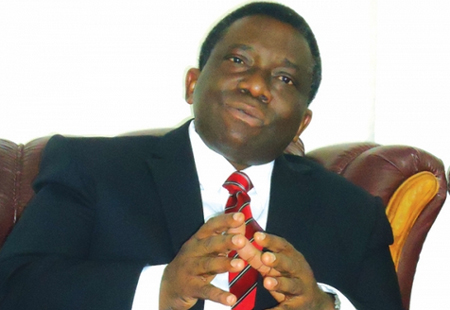 Muibat Abdullahi, the Primary Health Care Coordinator of the Council, told the News Agency of Nigeria (NAN) that the outbreak started from a Quranic (Almajiri) school at Unguwar Dahiru area of Makera ward in Funtua town.
Abdullahi said authorities were alerted and in response, officials of Medicine San Frontiers (Doctors without Borders) conducted tests on isolated persons' specimens and diagnosed meningitis type 'C', which is different with other cases of meningitis in the country.
Abdullahi said San Frontiers supported them with drugs and other relevant consumables while Katsina state government procured vaccines for immediate immunisation of people around the area.
She said that, so far, 5,535 out of the targeted 8,650 persons had been immunised against the disease, just as the Funtua Comprehensive Health Centre had been converted to an isolation centre due to ongoing rehabilitation of Funtua General Hospital.
The coordinator explained that the council deployed 25 health workers to conduct vaccination in Makera, Dikke and Sabon-Gari wards, as well as some fixed points at places of prevalence.
She added that persons aged 2 to 14 were targeted during exercise, and that Emergency
Response Teams were placed on alert, while Voluntary Community Mobilisation workers embarked on house-to-house mobilisation of people against the disease.
Malam Nuhu Dambo, the Director Water and Sanitation Department of the council, told NAN that environmental health workers also partnered with health officials in educating people on the disease and preventive measures.
Dambo said nine teams of six persons each embarked on awareness campaign in the affected areas and neighbouring communities with Zamfara State.
He added that people were cautioned against sleeping in over-congested places and were told to always ensure adequate ventilation in their rooms.
Malam Abdullahi Bala, the Officer-in-Charge of Funtua Comprehensive Health Care, said only four persons remained on admission in the isolation centre and was responding to treatment, while others had been discharged.