President of the Republic of Mali, Ibrahim Boubacar Keïta, has called for a united approach to tackle the inequalities of climate change.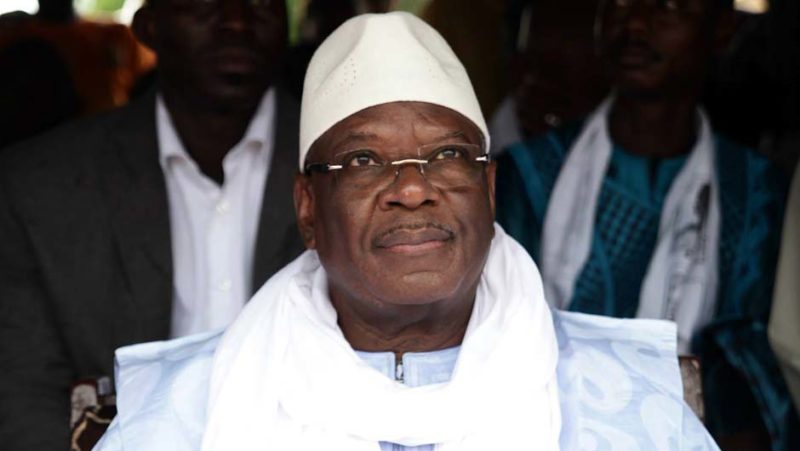 He made the submission on Tuesday, April 3, 2018 in Bamako, the Malian capital, at the opening to the Green Climate Fund's (GCF) Structured Dialogue with Africa. The event was concluded on Friday, April 6.
"We are all determined together to overcome climate change, which is not only increasing global inequalities, but is also increasing the precarity of the poorest populations in the world," he said.
President Keïta also emphasised the importance of African countries addressing the problem holistically, while warning the "African continent is extremely vulnerable to the harmful impacts of climate change."
"That is why the integration of climate within development planning is a national imperative for the survival of our ecosystems and population," he said.
GCF Executive Director, Howard Bamsey, emphasised the key role of Structured Dialogues, which the Fund holds regularly in different regions, in strengthening GCF's country-driven approach to climate finance.
"Although all countries are different, we find that regional gatherings like this can deliver benefits from the many common concerns and aspirations," he said.
While stating GCF funding commitments to Africa have tripled since the first Africa Dialogue, Mr Bamsey emphasised the need for an uptake of private sector investment to drive regional transformative action in mitigation and adaptation.
"We must use our public resources to mobilise the trillions of dollars we know are needed for that transformation," he said. "At present, too much of that money is supporting activities that undermine the prospect of low-carbon, climate resilient development."
GCF now has 28 approved funding proposals across 21 African countries worth $0.91 billion, which leverages co-financing of over $2.5 billion.
Part of this funding is accelerating the current regional take off in renewables. This includes GCF financing in off-grid solar power in eastern and sub-Saharan Africa, which in turn opens up electricity access in rural areas.
GCF investment is also helping smallholder farmers in Africa become more resilient to climate change and increasing their food security by reducing weather-related disasters through climate information systems.
The Dialogue explored how climate challenges which resonate differently across the geographically and economically diverse region can be transformed into national action. This included considering how climate patterns and risks are placing stress on development pathways, and investigating what paradigm shift towards low carbon and climate resilience means in different country contexts.
An underlying theme throughout the four days focused on how GCF can help countries drive climate action, including through the Fund's Readiness programme and Project Preparation Facility. A key focus was on how GCF support can enhance country programmes, which identify regional climate priorities.
Many of the Dialogue participants were interested to hear about the experiences of Namibia's Environmental Investment Fund (EIF). This GCF Direct Access Accredited Entity – which participated in the Dialogue – won GCF Board approval in February for the Fund's first Simplified Approval Process project, which will improve the ecosystem management practices of farmers.
Tosi Mpanu-Mpanu, lead climate change negotiator for the Democratic Republic of Congo and GCF Board member, said the Dialogue has been useful in helping GCF staff "put their fingers on the pulse of Africa needs and important trends."
Mr Mpanu-Mpanu highlighted the challenges and potential of Africa's encounter with climate change, while speaking on the sidelines of the Dialogue.
"The bulk of African people depend on agriculture. Drought and irregularity in rainfall are creating major problems which unfortunately wipe out earlier gained progress," he said.
"But Africa is also a paradise for renewables – including solar, wind and biomass – because of the huge potential which is still untapped."
The inaugural edition of the Structured Dialogue with Africa held in South Africa in October 2016.