President of Malawi, Peter Mutharika, has said that his government is geared at not only solving the water challenges in Blantyre for now, but set the Blantyre Water Board (BWB) to ably supply sufficient water for the population of year 2040.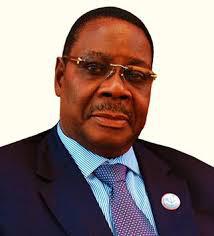 Mutharika said this recently during the national address to the public, which was broadcast on public radio and television channels. In his 15-page document, the President said: "My fellow Malawians, I am very aware of the water challenges in Blantyre, and I assure everyone that government is determined to supply sufficient water to all residents."
He said Blantyre Water Board's infrastructure is aged and has out-lived its design capacity which was meant for a population of 500 000 residents up to the year 1999.
"Today BWB has over 1 million customers. Further, due to inadequate rains in the year 2012/13, the Mudi Dam which produces about 10 percent of the Board's water production dried up by October 2014. Thirdly, electricity, which costs BWB about K270 million per month to pump water from Nkula, 40 kilometers away from the City has been another challenge," said Mutharika.
According to Mutharika, his government embarked on a total rehabilitation of the Blantyre Water Board production facilities and replacement of pumps at Walkers Ferry and Chileka Pumping Stations, and by March 2015, the board will be able to meet all the demand of 96 000 cubic meters per day, up from the current 74 000 cubic meters production capacity.
"In addition, we will construct a water supply system from Mulanje Mountain at a cost of about $15 million, to provide an extra 8 000 cubic meters of water per day to Blantyre and surrounding areas.
By George Mhango (Water Journalists – Africa) in Blantyre, Malawi