The Federal and Benue State governments have been asked to be responsible and responsive to the plight of displaced persons in the recent Makurdi floods.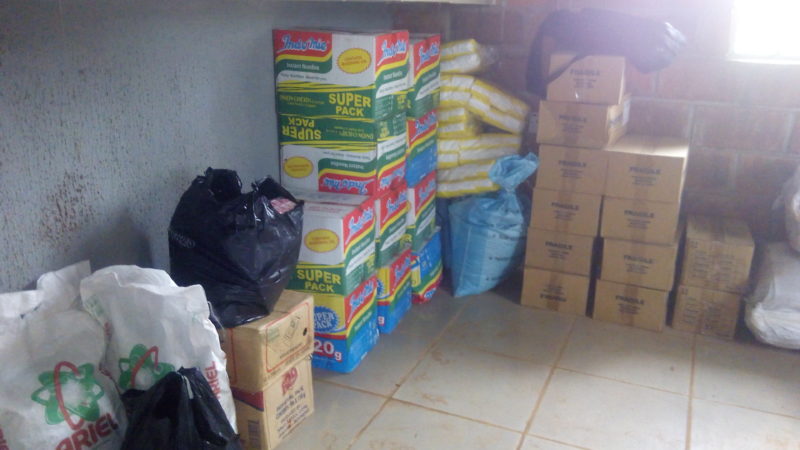 Making this call Saturday, September 2, 2017 at the Makurdi International Market Internally Displaced Persons (IDPs) Camp after making a donation of relief materials to the State Emergency Management Agency (SEMA), Executive Director, Women Environmental Programme (WEP), Dr Priscilla Achakpa, berated the situation on ground where only individuals and Civil Society Organisations (CSOs) appear to have so far made donations of relief materials.
Wondering why SEMA has not donated any relief materials to the displaced persons, Dr Achakpa charged the Agency to harmonise with CSOs and Rural Development Initiative (BENGONET) in coordinating the camp as well as letting them in on all their activities.
She maintained that the incessant flood disaster in Benue in particular and Africa in general other than being a natural phenomenon is caused by corruption, lack of planning, lack of capacity, lack of awareness and sensitisation of the people, as well as resistance of the people to listen even when sensitised. She likewise did not rule out man made factors such as dumping waste in drainage channels.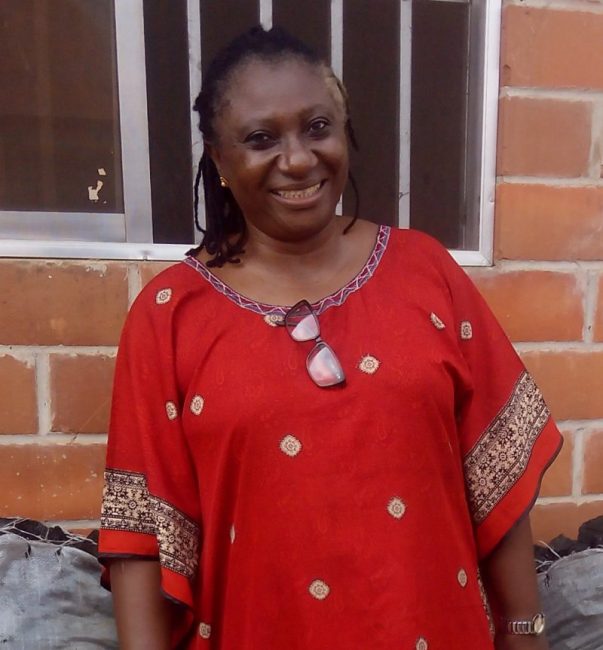 Stressing further, Dr Achakpa, who called on all stakeholders to sensitise the populace on dangers of impending floods as was done by the Nigerian Meteorological Agency (NIMET) but not stepped down by SEMA in the state, intimated that excess water would soon be released from the Lagdo Dam in Cameroun. She noted that if the government, in conjunction with other stakeholders, does not step up its political will and carry out measures to address the deluge, another disaster may happen.
Also speaking, SEMA Camp Manager, Makurdi International Market Internally Displaced Persons (IDPs) Camp, Mr James Iorhuna, commended BENGONET and CSOs for being very proactive and committed to the IDPs plight.
However, Mr Iorhuna, who noted that the camp has so far registered over 500 households and needs a health care facility, solid food, mosquito nets and mattresses, called on individuals, churches and organisations to come to their aid as the IDPs are suffering.
In her comments, Chairperson, Emergency Response Team, BENGONET and Executive Director, Community Links and Human Empowerment Initiatives, berated SEMA, saying, "SEMA is just putting itself together, I hope because 80 percent of what is on ground now comprises responses from the CSOs."
She stressed that even water which is essential was provided by three organisations, whereas the National Emergency Management Agency (NEMA) came earlier telling them that everything needed has been sent via seven trucks but they were yet to see any.
"You cannot give people and just when they are ready to accept hope, it is not there," she said, adding: "Governments should rise up to their words and let us see the manifestation, she said."
It will be recalled that the state government, in the aftermath of the Makurdi flood, opened up two IDPs camps on Wednesday, August 30, 2017 at the International Market and the Presidential Building at Agan Toll Gate.
According to statistics by SEMA, more than 110,000 persons in 24 communities, including Achusa, Idye, Wurukum Market, Genabe, Industrial Layout, Demekpe, Wadata Market, Katungu, behind the Civil Service Commission, Agboughul-Wadata among others in Makurdi, were displaced by flood in the state with over 2,769 households affected.
Donated materials by WEP include 10 cartons of noodles, five packs of sanitary pads, two bags of detergent, two cartons of washing soap, four packs of toothbrush and four packs of toothpaste.
Others are nine packs of Vaseline cream, nine cooking stoves, five bags of charcoal, two bags of clothes, two bags of rice and 50 bags of satchet water.
By Damian Daga, Makurdi