In the bid to transforming to a low-carbon economy, the Nigerian government has been urged to integrate innovation in the oil and gas industry towards making the sector more climate friendly.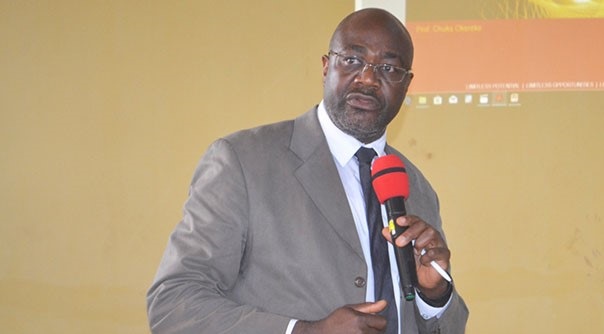 Delivering a keynote address on "Just Energy Transition for Oil and Gas Workers Social Welfare and Security" at the Quadrennial Delegates Conference of the Nigeria Union of Petroleum and Natural Gas Workers (NUPENG) on Tuesday, April 5, 2022 in Asaba, Delta State, Professor Chukwumerije Okereke, Director, Centre for Climate Change and Development (CCCD), Alex Ekwueme Federal University, Ndufu Alike (AEFUNAI), stated that the authorities should likewise explore how to source the finance to boost the innovation.
While calling on governments, oil companies and labour union to urgently commence serious conversation on just transition in Nigeria, he said: "Let us start a conversation about the role we want oil and gas to play in Nigeria's economy. Let us have a serious conversation about the projected emissions from future oil and gas operations and realistic measures to curtail such emissions. Let us have serous conversation about the role of current and future role of subsidy in Nigeria; what kind of reforms we want and the conditions for a reform."
Considered Africa's main oil producer and the fourth largest producer worldwide, Nigeria has 18 operating pipelines and a daily production of about 1.94 million barrels.
But Okereke wants the authorities to consider diversifying the economy away from oil and gas, amid implications for oil and gas workers.
His words: "We need conversation about the role oil and gas industry can play in the energy transition by providing the affordable and reliable energy needed to fuel fair growth and improved living condition for all – producing this with decreasing emission to support a net-zero world.
"This could for example imply the increase in use of natural gas, enhanced efficiencies in engine-fuel system, embracing a low-carbon mobility technologies such as electric vehicles, biofuels, liquefied natural gas, ammonia and hydrogen fuel cells.
"We need to have conversation about how to ensure that the welfare and welling of thousands of oil workers and those that depend on them do not lose their sources of income and livelihood. This is the at the crux of the just transition debate.
"We need a conversation on how – the structure and process needed to ensure the active involvement of communities and oil and gas workers in identifying, planning and implementing zero carbon solutions should be the strategic goal and roadmap of Nigeria's transition."
According to him, while the transition poses challenge, it also represents opportunities for building a diversified, resilient, carbon-efficient economy.
He called on NUPENG to liaise with other oil and gas workers such as PENGASAN to press for the establishment of a national dialogue on just transition.
Okereke suggested that government should constitute a Just Transition Task Force (JTTF) vested with the responsibility of getting the conversation on just transition onto the front burner of national green transition, "with a focus on implementing energy and climate justice, where workers' welfare is paramount to any plan of reducing energy intensity of the economy".
He added: "Nigerian workers are change agents. They can champion the cause to strengthen cooperation among all stakeholders through integrating interest of workers into the mitigation pathway. We say this bearing in mind that Just Transition agenda is not only limited to the oil and gas sector alone as it is a multi-sectoral approach which ensures holistic integration of all facets of the economy.
"Maintaining the progress of energy transition to stay on the track is the task of all. We need the support at individual, local, state and Federal Government. Even so, state-owned entities such as the recently unbundled NNPC and private companies, and other stakeholders are crucial to achieving just transition goals.
"The Paris Agreement signed by the world governments in 2015 has a goal to keep global mean temperature below 2oC and to purse efforts to limit global warming to 1.5.  Scientists have determined that to achieve the Paris goal implies a rapid reduction in GHG emission and indeed an accelerating of reduction towards 'net zero' emission by the middle of the century. It is for this reason that many countries around the world including Nigeria have announced commitment to achieve net zero emission by either 2050 or 2060."