Authorities in the Spanish capital are planning to fell around 80,000 trees damaged by a record snowstorm, the Madrid City Councillor, Borja Carabante, told El Mundo on Monday, January 25, 2021.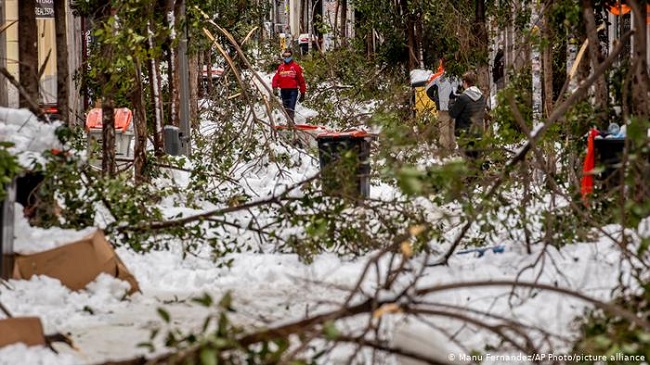 The condemned trees, which represent 5 per cent of all trees in the city, were so badly damaged by the storm that they now pose a danger to residents, Carabante said.
The conservative politician, who is responsible for transport and environment in the city, promised new trees would be planted as replacements, though there is no concrete plan yet.
Storm Filomena, which brought strong winds and spectacular snowfall to Madrid earlier this month, is thought to have affected about half of the city's 1.6 million trees, said Carabante.
Most parks have been closed for safety reasons since the storm, including the popular Retiro Park.