Three ecologists from the United Kingdom, Malaysia and Lebanon were on Thursday, October 11, 2018 announced winners of the MIDORI Prize for Biodiversity 2018.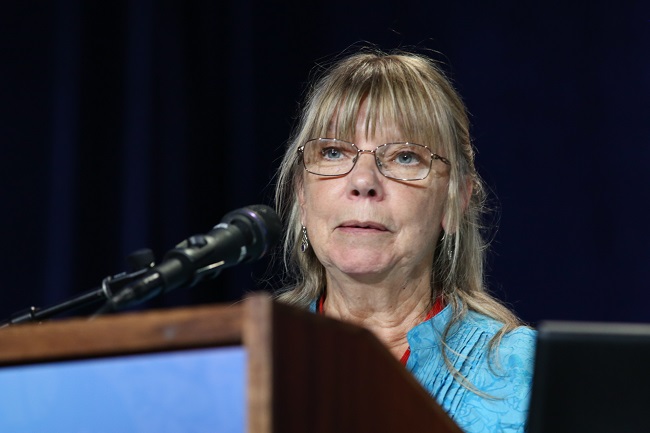 The MIDORI Prize is a prestigious biennial international prize organised by the AEON Environmental Foundation and the Secretariat of the Convention on Biological Diversity. It honours individuals who have made outstanding contributions to the conservation and sustainable use of biodiversity at global, regional, or local levels.
The winners of the 2018 MIDORI Prize are: Dr. Kathy MacKinnon, Chair of the IUCN World Commission on Protected Areas; Mr. Assad Serhal, Director General of the Society for the Protection of Nature in Lebanon; and Dr. Abdul Hamid Zakri, Joint-Chair of the Malaysian Industry-Government Group for High Technology.
Each of the prize winners is awarded a monetary prize of $100,000 to support their work. They will be honoured and will deliver public lectures at an award ceremony October 31, 2018 in Tokyo, Japan. The three prize winners will be featured in a video and an exhibition at the 14th meeting of the Conference of the Parties to the Convention on Biological Diversity (CBD) which will be held from November 17 to 29, 2018 in Sharm El-Sheikh, Egypt.
"The conservation of the world's biodiversity and the prevention of climate change are two of the greatest challenges of our time," said Mr. Takuya Okada, Chairman of the AEON Environmental Foundation. "We hope that the MIDORI Prize will contribute to meeting this global challenge through mainstreaming biodiversity and promoting further actions to safeguard biodiversity."
"The three exceptional individuals who have been awarded this year's MIDORI Prize for Biodiversity have made outstanding contributions to the conservation and sustainable use of biodiversity and the fair and equitable sharing of its benefits," said Dr. Cristiana Pașca Palmer, United Nations Assistant Secretary-General and Executive Secretary of the Convention on Biological Diversity. "I sincerely congratulate the 2018 winners for their numerous achievements. Their work represents the kind of energy, action and inspiration we need to improve the relationship between humans and nature."