Lagos State Commissioner for Physical Planning and Urban Development, Abiola Anifowose, has said that the incidence of building collapse in the state gives him sleepless nights.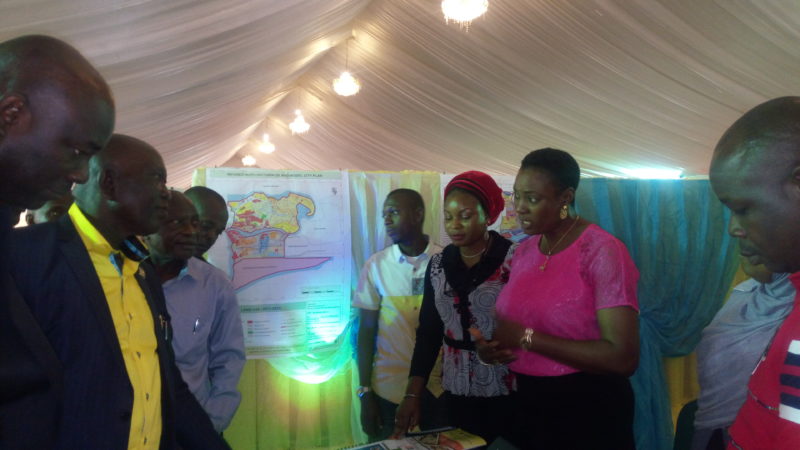 He was speaking on Thursday, May 4, at the 2007 Lagos International Housing Fair held at the Lagos Airport Hotel, Ikeja.
The event, which held from Tuesday, May 2, to Friday, May 5, has the theme, "Quality Management in Housing Delivery". It was organised by Beachland Resources Limited.
According to the Commissioner, the housing fair is an opportunity to come together, once in a while, to look at those areas stakeholders in the housing sector need to improve upon.
Noting that building collapse has in the past one year not been the news-maker it used to be, he praised the 'whistle-blowers' who have helped to prevent the collapse of buildings in the state.
Since March last year, he added, there was no building collapse in Lagos, except the one of last Thursday.
A board member of Lagos International Housing Fair, Jide Oke, called for sanctions for any artisan who messes any job up.
As many builders, ironically, do not factor in the fire service in building construction, a fire man at the event hinted that Lagos Fire Service does not fight raging fire alone, but its prevention.
Senior Fire Superintendent II of Lagos Fire Service, Ariyo Waheed, said: "Before you erect a building, normally you need to come to fire service. But people don't follow this law, until there sites are locked.
"Events that deploy fireworks need to consult fire service, to guard against disaster."
In its 16th edition, the Lagos International Housing Fair aspires "to make Nigeria and indeed Africa deliver quality houses and be self-sufficient in the production of building materials, and thereby enhance the country's and Africa's capacity in the export of products and services in the sector", according to the organisers.
In his welcome address on day one of the fair, the Chairman of Lagos International Housing Fair Committee, Moses Ogunleye, said the organisers remain committed to the aspiration.
"We are, however, aware that for this to happen, the cooperation of key players in the sector is required. In this regard are producers of building materials, whose efforts are needed to continue to stimulate the input and output process of construction. There are also real estate developers, who are expected to be delivering large number of housing units. Another group of key players are the professionals and researchers in the sector, who can be described as development catalysts," he said.
Touching on the theme, Ogunleye, who is also Managing Director, Beachland Resources Limited, stressed that "there are no two opposing definitions of quality, as quality is quality. A quality home will serve the intend purpose, viz, protect the owners or occupiers, give them maximum comfort and guarantee their safety."
A structural engineer at the fair disclosed that most times, about 60 to 70 per cent, building collapse is not structural but electrical or mechanical.
"We should also look at the quality of the pipes we use," he stated.