The Environmental Rights Action/Friends of the Earth Nigeria (ERA/FoEN) has urged the federal government to immediately impose a minimum of 150% special levy on tobacco products as a means of raising revenue while also reducing the consumption and health impacts of tobacco use.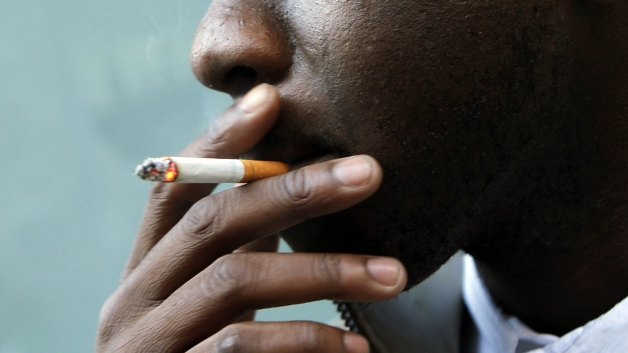 The group, in reaction to the newly-announced import duties on tobacco products, said the new policy falls short of recommendations by public health experts, but instead incentivises local consumption of the product.
The ERA/FoEN insists in a statement made available to EnviroNews that, on the surface, the new policy looks promising "but a deep analysis shows it offers subtle protection for local tobacco companies which already controls 90% of the Nigerian market and will now produce more to addict the youths."
Minister of Finance, Mrs. Kemi Adeosun, had, in a recent circular to the Nigeria Customs Service (NCS), reportedly announced a raise of import duty on tobacco from 20% to 60%. Products that also had their duties reviewed upwards are imported rice, sugarcane, cassava products and salt, among others.
In reaction to the announcement, ERA/FoEN Deputy Executive Director, Akinbode Oluwafemi, said: "We commend the listing of tobacco among luxury goods deserving higher duties. We, however, feel that the measure falls short of what is needed to reduce consumption of tobacco products instead it further cushions the local environment for production and consumption.
"We have consistently urged government to look the way of special levies, high excise and high duties on tobacco products, only a consolidated tax regime and the complete removal of all incentives and grants could end the indirect subsidy on  smoking by the Nigerian government."
Oluwafemi explained that government decision to leave out locally-produced tobacco from the high taxes or levies regime is an indication of disconnect between the Ministries of Finance and Health and would be counter-productive as other tobacco companies would start considering building  new factories in Nigeria to produce the product.
He added: "We are also worried that the new circular ranks tobacco with rice, salt, medicine and other daily needs. Tobacco is not food.  Tobacco is not just a product but a lethal one that needs special attention."
According to him, the nation stands to gain from imposing higher taxes and other levies on tobacco if done with public health in mind.
"We again re-echo our call that tobacco should be totally excluded from grants and other government incentives. We demand that the government instead go beyond the announced duties by imposing 150% levies on locally-produced and imported tobacco products. Anything short of this is cosmetic," Oluwafemi insisted.