Community Development Associations in Eti-Osa Local Government Area and Eti-Osa Local Council Development Area have appealed to residents to allow peace to reign to enable the Ambode administration focus on delivering development to the people.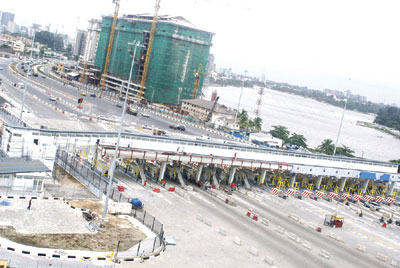 Responding to the anxiety among residents over the plan by a disaffected group to protest the recent hike in tolls at the two toll gates managed by the Lekki Concession Company, the communities noted that an alternative route exist for those who do not wish to patronise the toll gates.
A statement signed by the Chairman, Eti-Osa Local Government Area, Community Development Committee, Prince L.D. Moshood, and his counterpart in Eti-Osa East Local Council Development Area, Mr. Ayinde Ariwaja, urged parents and guardians to ensure that their innocent children are not drafted into any action that will lead to the disturbance of public peace.
Noting that the Akinwunmi Ambode administration has embarked on many people-oriented projects which have made life of the common people meaningful, the community noted that toll increase involved consultation of stakeholders such as Community Leaders, National Union of Road Transport Workers and Chiefs in the areas.
"We participated in the consultation which led to the new charges and our intervention led to the reduction of the rates earlier proposed. We believe it is a sacrifice to make to have a road that is well maintained to ensure free flow of traffic, reduce many hours spent and ensure safety of passengers and motorists," the leaders were quoted as saying.
The community leaders recalled the chaotic situation of the road and the insecurity of lives and properties on the Ozumba Mbadiwe-Epe Ajah Road which led to the clamour for the Lagos State Government to intervene.
"That intervention which involved fund from private investors enabled the State to respond to our yearnings and give us a first class corridor compared to anywhere in the world."
They said they would continue to engage the management of the LCC to ensure that it responds more urgently to the needs of the communities by embarking on corporate social responsibility projects in health, education and capital development.