The Legal Defense and Assistance Project (LEDAP) has urged the federal government to stop the operation python dance in the South East.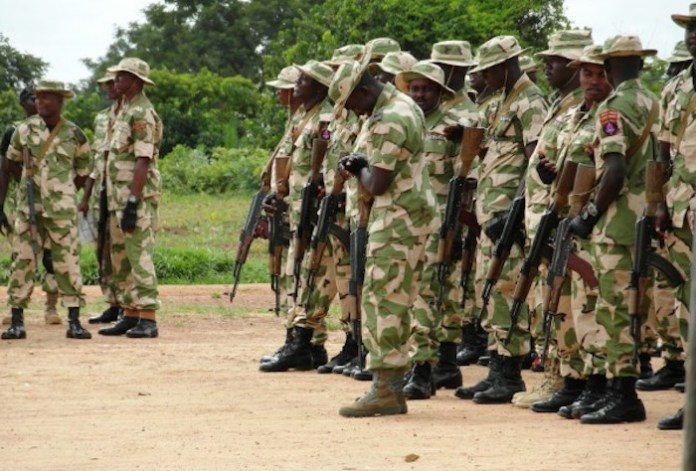 The group wants the soldiers withdrawn from the streets while all the road blocks mounted by the security agencies are dismantled.
In a statement signed by LEDAP's National Coordinator, Chino Obiagwu, the group stated that the military is not set up to conduct civilian policing duties but, rather only to interfere where there is war against Nigeria.
According to the group, they are concerned that continued militarisation of the Nigerian society would continue to increase violent crimes, extra-judicial killings, and violent extremist agitations across the country.
The group said: "LEDAP recalls that the excessive militarisation against peaceful protests and agitations in the North East between 2007 and 2009 resulted in the emergence of violent extremist Boko Haram especially the extrajudicial execution of Mohammed Yusuf, the former leader of the sect.
"It appears this regime of the federal government is poised to commit the same error of judgment of the former regime that, rather than engaging with protesters and political oppositions in peaceful dialogue, used excessive force resulting in the death of many people and consequently insurgency in the North East."
"The military are not trained to conduct civilian policing duties but only to wage war and therefore do not have the skill, the patience and the tools to engage with civilian population," the group added.
The group therefore cautioned the federal government that massive deployment of soldiers in the operation "Egwu Eke" (python dance) will definitely result to violations of rights of ordinary citizens, violent crimes, and more importantly turning erstwhile civil protesters into extremist violent agitators.
They also want the federal government to engage in dialogue with the stakeholders to ensure that their concerns are addressed in fair, transparent and right-based manner.
By Chinyere Obia