A new research identifies which reserves must not be burned to keep global temperature rise under 2C, including over 90% of US and Australian coal and almost all Canadian tar sands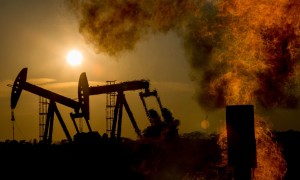 Vast amounts of oil in the Middle East, coal in the US, Australia and China and many other fossil fuel reserves will have to be left in the ground to prevent dangerous climate change, according to the first analysis to identify which existing reserves cannot be burned.
The new work reveals the profound geopolitical and economic implications of tackling global warming for both countries and major companies that are reliant on fossil fuel wealth. It shows trillions of dollars of known and extractable coal, oil and gas, including most Canadian tar sands, all Arctic oil and gas and much potential shale gas, cannot be exploited if the global temperature rise is to be kept under the 2C safety limit agreed by the world's nations.
Currently, the world is heading for a catastrophic 5C of warming and the deadline to seal a global climatic deal comes in December at a crunch UN summit in Paris.
"We've now got tangible figures of the quantities and locations of fossil fuels that should remain unused in trying to keep within the 2C temperature limit," said Christophe McGlade, at University College London (UCL), and who led the new research published in the journal Nature. The work, using detailed data and well-established economic models, assumed cost effective climate policies would use the cheapest fossil fuels first, with more expensive fuels priced out of a world in which carbon emissions were strictly limited. For example, the model predicts that significant cheap-to-produce conventional oil would be burned but that the carbon limit would be reached before more expensive tar sands oil could be used.
It was already known that there is about three times more fossil fuel in reserves that could be exploited today than is compatible with 2C, and over 10 times more fossil fuel resource that could be exploited in future. But the new study is the first to reveal which fuels from which countries would have to be abandoned. It also shows that technology to capture and bury carbon emissions, touted by some as a way to continue substantial fossil fuel use in power stations, makes surprisingly little difference to the amount of coal, oil and gas deemed unburnable.
Major fossil fuel companies face the risk that significant parts of their reserves will become worthless, with Anglo American, BHP Billiton and Exxaro owning huge coal reserves and Lukoil, Exxon Mobil, BP, Gazprom and Chevron owning massive oil and gas reserves.
If the world's nations keep their pledge to combat climate change, the analysis finds the prospects are bleakest for coal, the most polluting of all fossil fuels. Globally, 82% of today's reserves must be left underground. In major coal producing nations like the US, Australia and Russia, more than 90% of coal reserves are unused in meeting the 2C pledge. In China and India, both heavy and growing coal users, 66% of reserves are unburnable.
While the prospects for gas are better, the study still found 50% of global reserves must remain unburned. But there are stark regional variations, with the giant gas producers in the Middle East and Russia having to leave huge quantities underground, while the US and Europe can exploit 90% or more of their reserves to replace coal and provide local power to their large cities. Some fracking for shale gas is consistent with the 2C target, according to the study, but is dominated by the existing industry in the US, with China, India, Africa and the Middle East needing to leave 80% of their potential shale gas unburned.
Oil has the lowest proportion of unburnable fuel, with a third left unused. However, the Middle East is still required to leave 260bn barrels of oil in the ground, an amount equivalent to Saudi Arabia's entire oil reserve. The study's conclusion on the exploitation of Canada's oil sands is blunt, finding production must fall to "negligible" levels after 2020 if the 2C scenario is to be fulfilled. The research also finds no climate-friendly scenario in which any oil or gas is drilled in the Arctic.
The new analysis calls into question the gigantic sums of private and government investment being ploughed into exploration for new fossil fuel reserves, according to UCL's Professor Paul Ekins, who conducted the research with McGlade. "In 2013, fossil fuel companies spent some $670bn (£443bn) on exploring for new oil and gas resources. One might ask why they are doing this when there is more in the ground than we can afford to burn," he said.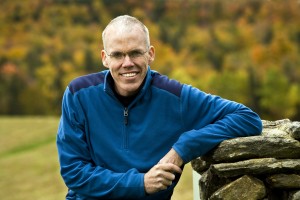 "The investors in those companies might feel that money is better spent either developing low-carbon energy sources or being returned to investors as dividends," said Ekins.
"One lesson of this work is unmistakably obvious: when you're in a hole, stop digging," said Bill McKibben, co-founder of 350.org which is campaigning to get investors to dump their fossil fuel stocks. "These numbers show that unconventional and 'extreme' fossil fuel – Canada's tar sands, for instance – simply have to stay in the ground."
"Given these numbers, it makes literally no sense for the industry to go hunting for more fossil fuel," McKibben said. "We've binged to the edge of our own destruction. The last thing we need now is to find a few more liquor stores to loot."
Financial experts, including the Bank of England and Goldman Sachs, have begun taking seriously the risk that expensive fossil fuel projects will be rendered worthless by future climate action. James Leaton, research director at the Carbon Tracker Initiative (CTI) said: "Investors are already using the detailed CTI cost curves to start identifying how low demand and price scenarios could play out."
The research also highlights the contradiction of governments seeking to maximise their nation's fossil fuel extraction, as in the UK, while simultaneously pledging to limit global warming to 2C. Ekins said if governments approved new fossil fuel production, they should be asked what resources elsewhere would not be exploited.
"If some UK shale gas resources turn out to be economically viable, and provided the local environmental impacts can be made acceptable, I would say we should use them," he said. "But the caveat is what fossil fuels should we then not be using from somewhere else, if we are going to keep within the carbon budget. That is a question I have never heard asked by a policy maker in this country."
If a global deal is signed in December to keep most fossil fuels in the ground, then compensating the losers will be key, according to Michael Jakob, a climate change economist at the Mercator Research Institute on Global Commons and Climate Change in Berlin. "If you really want to convince developing countries to leave their coal in the ground, you have to offer something else and I don't think the Saudis will leave that oil in the ground if they get nothing for it," he said, citing green technology including CCS, as well as financial compensation.
Jakob said the challenge was enormous, but that it provided benefits as well as costs: "There are huge sums at stake, but not just on the losers' side but also on the winners' side. Some assets will lose value, but others will gain value, like solar and wind power and land for biomass production." In 2014, the Intergovernmental Panel on Climate Change concluded that tackling global warming by diverting hundreds of billions of dollars from fossil fuels into renewable energy and cutting energy waste would shave just 0.06% off expected annual economic growth rates of 1.3%-3%.
Article courtesy The Guardian of London