A new interactive map shows that lead exposure costs India $236 billion annually. Economic Costs of Childhood Lead Exposure in Low-and Middle-Income Countries was developed by New York University School of Medicine, Department of Paediatrics (NYU) and released on 23rd May 2016 at the United Nations Environment Assembly meeting held in Nairobi, Kenya. It can be accessed at: http://www.med.nyu.edu/pediatrics/research/environmentalpediatrics/leadexposure.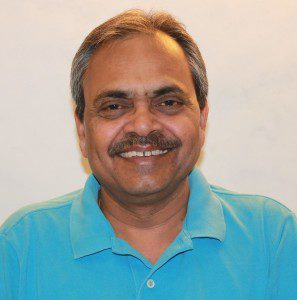 "Children's developing brains are permanently harmed by exposure to lead. One key impact is reduction in IQ score, which is correlated with decreases in lifetime earning potential. For the nation as a whole population-wide reductions in IQ means greater social costs and reduced intellectual capital, and other factors that adversely impact India's economy, as the NYU map clearly shows," said Satish Sinha, Associate Director, Toxics Link.
According to the World Health Organisation, "There is no known level of lead exposure that is considered safe. "When a young child is exposed to lead, the harm to her or his nervous system makes it more likely that the child will have difficulties in school and engage in impulsive and violent behaviour. Lead exposure in young children is also linked to increased rates of hyperactivity, inattentiveness, failure to graduate from high school, conduct disorder, juvenile delinquency, drug use, and incarceration.
According to the NYU researchers: "One of the most important things we can do to decrease children's exposure to lead in LMICs (low- and middle-income countries) is to ensure lead is no longer used in household paint and other paints to which children may be exposed (such as paints on playground equipment)."
Toxics Link is a partner organisation in IPEN's Global Lead Paint Elimination Campaign.
Between 2007 and 2015 Toxics Link released total five studies that analysed lead content in paints sold in national markets in India. Each study found lowering of lead contents (indicating the phasing out of lead from the paint) while compared to the earlier studies, major paint manufacturer as well as some SMEs (70% market) have now phased out lead from their paint. The Bureau of Indian Standard also revised lead in paint standards to 90 ppm and subsequently the Ministry of Environment Forest and Climate change has issued a draft notification for the mandatory standard for lead content in household and decorative paints in the country.
"The research and the map clearly demonstrate that lead exposure greatly erodes the gains of sustainable development as long as childhood exposure to lead continues," said Ravi Agarwal, Director Toxics Link.
Worldwide the cost of lead exposure, according to the NYU research, is $977 billion international dollars with economic losses equal to:
$134.7 billion in Africa (4.03% of gross domestic product (GDP) in that region),
$142.3 billion in Latin America and the Caribbean (2.04% of GDP in that region), and
$699.9 billion in Asia (1.88% of GDP in that region).
To prepare the interactive map, researchers assessed the neuro-developmental impacts of lead, assessed as decrements (or reductions) in intelligence quotient (IQ) points caused by lead and how those reductions translated into decreases in lifetime earning potential, assessed as lost lifetime economic productivity (LEP) in each country examined.
Additional comparison information to developed countries and to official development assistance (ODAs) dollars is also provided, along with links to the full report and supplemental information.
Toxics Link is an Indian environmental research and advocacy organisation set up in 1996, engaged in disseminating information to help strengthen the campaign against toxics pollution, provide cleaner alternatives and bring together groups and people affected by this problem.