The UN Headquaters in New York on Wednesday hosted an event in which the development of the new Least Developed Countries (LDC) Renewable Energy and Energy Efficiency Initiative was highlighted. It was moderated by Chair of the LDC Group, Tosi Mpanu-Mpanu.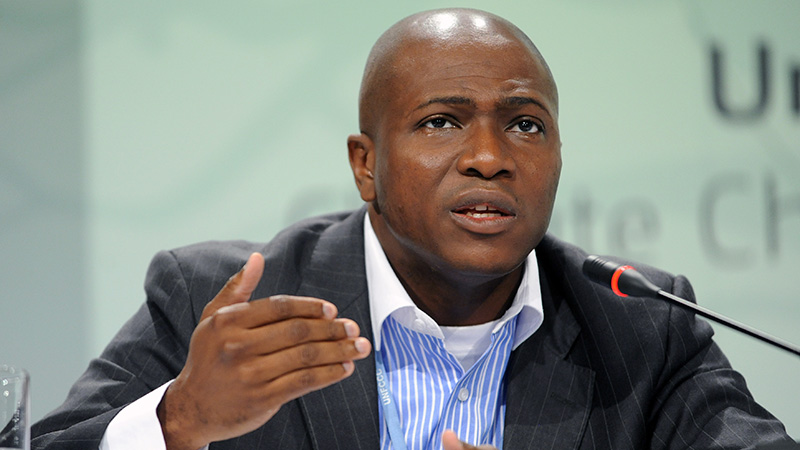 The initiative is a collaborative effort to align sustainable development and climate change goals by enabling universal access to clean, renewable energy in the world's poorest nations. It gained international support in Bonn in May this year and is to be launched at COP22 in Marrakech in November 2016, the next international climate conference.
Mr. Mpanu-Mpanu said: "COP22 will be an action and implementation COP, providing the opportunity to begin implementation of the Paris Agreement through concrete action in the renewables sector. This is a chance for our developed country partners to fulfil their support responsibilities under the Paris Agreement, which should be a priority given their commitment to enhance the capacity and the ability of developing countries to take effective climate change action.
"All LDCs face major challenges in scaling up renewable energy and ensuring energy access to our poorest communities. This initiative will ensure no LDC is left behind. With clean and renewable energy also comes jobs and opportunities to vastly improve the livelihoods of our people."
The LDC Initiative will develop under the umbrella of a Global Initiative on Renewable Energy and Energy Efficiency, which will provide a space for developing synergies and sharing best practices amongst similar initiatives, including the African Renewable Energy Initiative and initiatives proposed by the Small Island Developing States.
"This Global Initiative exemplifies how the international climate process can generate new global partnerships, powering towards a more prosperous future for the world's poor and amplifying the charge towards a clean energy economy," he added.
On Wednesday, 31 countries deposited their instruments of ratification at the UN Secretary-General Ban Ki-moon's special event to accelerate the entry into force of the historic Paris Agreement. 60 countries have now ratified the Agreement, which requires 55 countries representing 55% of greenhouse gas emissions to enter into force.
"With today's 31 ratifications the Paris Agreement has surpassed the country barrier and is now on the brink of early entry into force. This is a powerful political symbol that governments of the world recognise the need to take urgent action against climate change," said Mr Mpanu-Mpanu, adding:
"The Paris Agreement is a dynamic and inclusive agreement which focuses on supporting the needs of the world's poorest and most vulnerable countries. With entry into force imminent, it is vital that we build on this growing global unity and carry out our commitments agreed in Paris, to safeguard our planet for future generations. This requires developed countries to provide much needed support to developing countries, including the LDCs, to enable us to develop sustainably and adapt to the enormous challenges climate change presents to our communities."